You Gotta Eat: Olympia Sports Bar & Grill
Updated: Feb. 23, 2023 at 6:00 PM CST
PEORIA - On a chill day, I'm in need of some good food and a great vibe. Luckily, there's a spot right in the River City serving up plenty of both.
Brothers Andrew and Paul Lagouros are passionate about food and family culture. Five years ago, they knew it was time to share that with the people of Peoria, so they opened Olympia Sports Bar & Grill.
"Food has the ability to take you back to childhood, which I love," Andrew said. "We walked in one time and thought, 'you know what? This has an amazing amount of potential.'"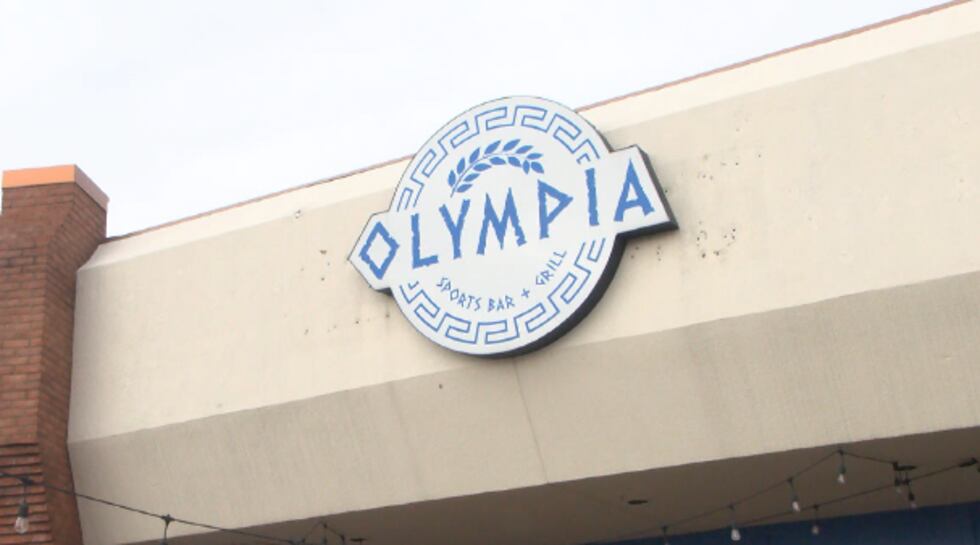 At Olympia, they're serving up classic Greek and Mediterranean favorites, but with a pub-style twist.
"What I love about food is, it's an identity of what you like. Whenever I use a recipe, I usually tweak it to what I like," Andrew said.
We head into the kitchen, where Andrew and his head chef, Mike, show us the business: starting with some classic "Spanakopita" served in the form of an egg roll.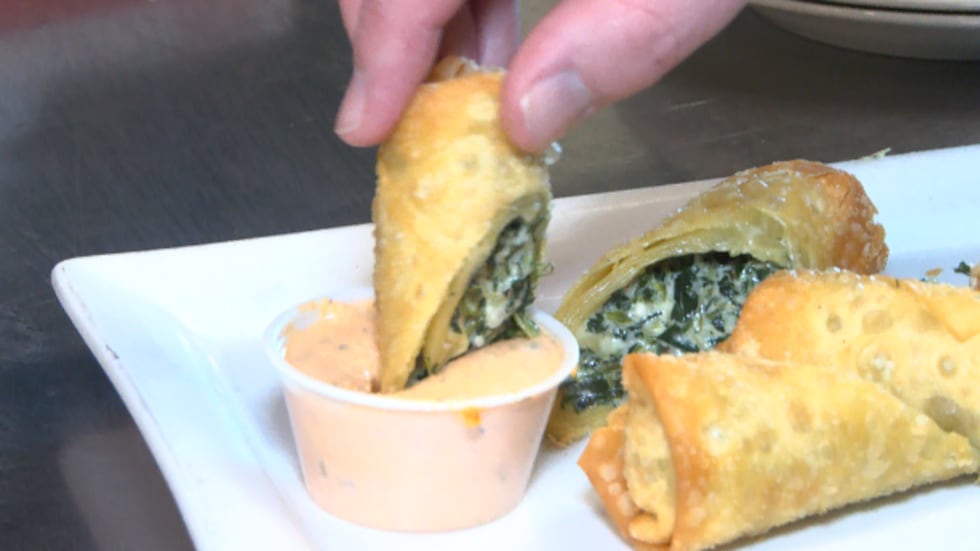 It comes with two types of homemade Tzatziki sauce, and one of them comes with a real kick.
Next up, another Greek favorite: rich and gooey "Saganaki" - a pan-seared cheese that is flambeed right at the table.
It is dynamite - literally! And goes perfectly with warm, house pita bread and tasty homemade hummus.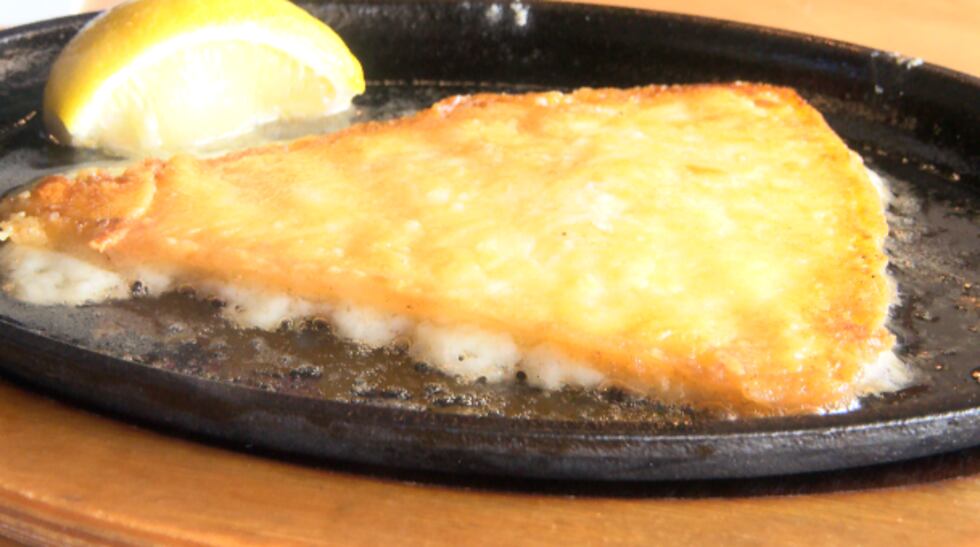 For the mains, I'm treated to some steak and chicken kabobs, garlic brussels sprouts and a phenomenal, fresh-sliced gyro.
For dessert, I get to try a fabulous baklava cheesecake - an Olympia original.
This is fun food and it matches the atmosphere - every week, they host theme nights, trivia and even painting events for the whole family.
"It takes up our whole dining room, which can seat almost 100 people," Andrew said. "It's always fun just to see what people are painting in there."
Andrew adds when people come to Olympia, they'll be treated like family - just like the community has done for he and his brother's business.
"We've been really lucky in the five years to meet a lot of really good people," Andrew said.
You can find Olympia Sports Bar & Grill at 1301 W Pioneer Pkwy in Peoria.
Here are their hours:
Monday: 11:00 a.m. - 1:00 a.m.
Tuesday: 11:00 a.m. - 1:00 a.m.
Wednesday: 11:00 a.m. - 1:00 a.m.
Thursday: 11:00 a.m. - 1:00 a.m.
Friday: 11:00 a.m. - 1:00 a.m.
Saturday: 11:00 a.m. - 1:00 a.m.
Sunday: 11:00 a.m. - 1:00 a.m.
Copyright 2023 WEEK. All rights reserved.