You Gotta Eat: Social Taco
Published: Oct. 27, 2022 at 5:55 PM CDT
EAST PEORIA (25 News Now) - It's never a bad time for tacos, and I heard a local spot is putting its own twist on the classic dish.
Chef Oliver Vidallo teamed up with a few fellow foodies to open Social Taco. This was after he spent years working in restaurants all over the country.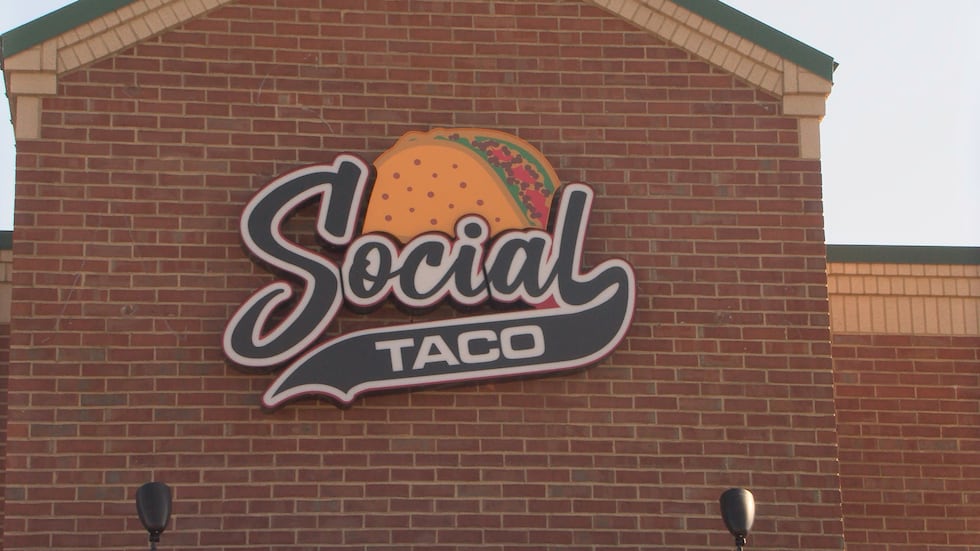 "I was looking at 'tortillas across the world'. Something different for people in Peoria - they can try different things," Oliver said. "Different variations of cuisine on a tortilla. We put a little twist on it and make it a little fun."
Oliver's friend and business partner, Humberto, gives us a peek at how some of these fabulous tacos are made, starting with their bestseller: the birria taco, which is a family recipe.
"The birria is stewed beef that stews for about five-and-a-half to six hours," Oliver said.
The tacos are served with a special broth to dip in. The broth, alone, is out of this world, but together with a taco, it's a jaw-dropping duo.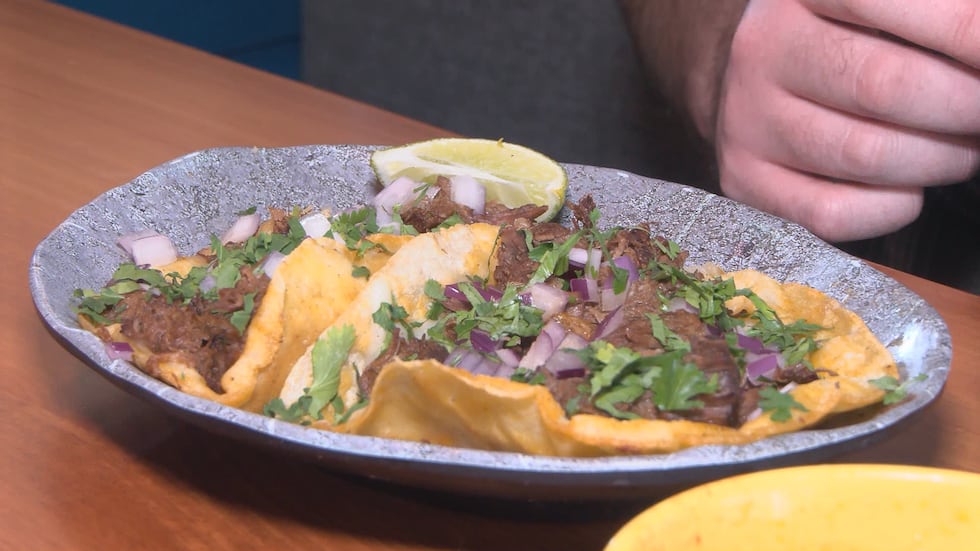 Next up, some incredible chicken choices.
We get to try the kung-pow taco, served with peanut crumbs on a bed of white rice. Next up, the chicken marsala taco, drizzled with a yogurt mint dressing. Finally, the buffalo-chicken taco, served with homemade buffalo and ranch sauces.
Social Taco also offers some amazing share plates - we try some terrific tater tots served with cheese, bacon and avocado aioli.
Oliver calls them the 'hangover cure' - the dish is unlike anything I've ever tried! Plus, they surprise us with an unbelievable corn elote to cab things off.
Social Taco is also serving up a selection of beers and margaritas. All to compliment a massive menu that contains something for just about everyone.
You can find Social Taco at 900 Riverside Drive in East Peoria. Mention 'You Gotta Eat' and receive a free order of chips and salsa.
Here are their hours:
Monday: Closed.
Tuesday: 11:00 a.m. - 9:00 p.m.
Wednesday: 11:00 a.m. - 9:00 p.m.
Thursday: 11:00 a.m. - 9:00 p.m.
Friday: 11:00 a.m. - 10:00 p.m.
Saturday: 11:00 a.m. - 10:00 p.m.
Sunday: 11:00 a.m. - 9:00 p.m.
Copyright 2022 WEEK. All rights reserved.