Chief Meteorologist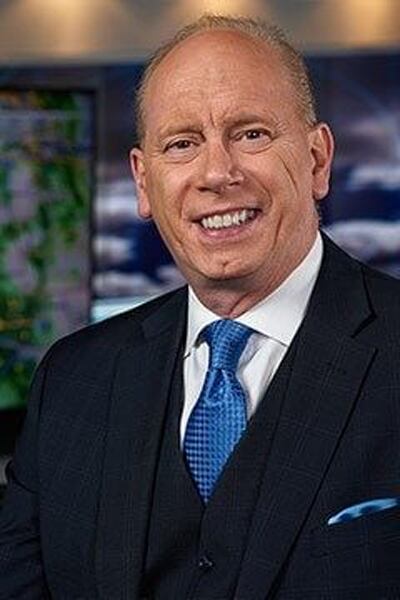 It all began at a 3,000 watt FM station in Sullivan, Illinois in the summer of '76. That was my first paid broadcasting job and I've been on the air (and getting paid) since. As a child growing up in Marquette Heights, I loved watching weather and I dreamed of being on Peoria radio and TV and my dreams came true. I've been Chief Meteorologist at 25 News since October of 2009 after making the jump from WMBD where I worked 23 years. I've been in local radio and TV for 46 years and I started my weather career in 1988.
I received a radio/TV degree from Lake Land College in Mattoon and I graduated from the Mississippi State University Broadcast Meteorology program. I've earned broadcasting seals of approval from the American Meteorological Society and the National Weather Association and I'm a member of each organization. I'm also a member of the Illinois News Broadcaster's Association and the Screen Actors Guild, & American Federation of Television and Radio Artists (SAG-AFTRA). I've been fortunate enough to be a multiple winner of the Illinois Broadcaster's Association "Silver Dome" award for best downstate television weather.
I was born in Cairo, Illinois and graduated high school in Herrin, Illinois but I've lived most of my life in the Peoria area.
My wife Linda and I have been married 46 years and our son, Ian and daughter-in-law, Brianna, are teachers. We have 2 grand doggies: Willow and Winnie.