Multimedia Journalist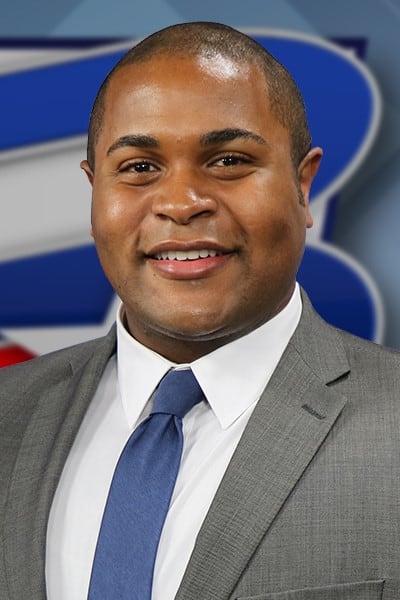 Caleb Britt joined KBTX as a multimedia journalist in October 2021.
He's from Newnan, Georgia and has loved watching local news since he was a child. He even used his mother's shoes as microphones to deliver the news and church announcements.
In 2017, Caleb graduated from Shorter University with a bachelor's degree in communication arts with a concentration in journalism. While there, he interned at WSB-TV in Atlanta. Caleb obtained his master's degree in broadcast and digital journalism from Syracuse University in August 2021. During his time at 'Cuse, he was an anchor and reporter for NCC News, Mornings on the Hill and Juice and Java. He also wrote and produced a long-form story called "Fighting Racism Early." The piece explored how Black teens and men cope with racism. Caleb's work received first place in the Associated Collegiate Press Clips & Clicks Contest. Before completing his master's program, Caleb was a Washington, D.C. Nexstar News Associate for WJBF-TV in Augusta, Georgia where he covered topics like the opioid epidemic, COVID-19 and infrastructure.
He's excited to be a part of the KBTX family and connect with the Bryan/College Station community.
When he's not working, Caleb enjoys traveling, spending time with family and friends, watching commencement speeches on YouTube and buying candles.
Feel free to reach out to Caleb via email or social media with any story ideas!
Education
Syracuse University, M.S. Broadcast & Digital Journalism, 2021
Shorter University, B.A. Communication Arts, 2017
Updated: Aug. 3, 2022 at 3:28 PM CDT
|
By
Caleb Britt
and
Emily Van de Riet
A 6-year-old boy in Texas is recovering in the intensive care unit after he was run over by a bulldozer last week.
Updated: May. 15, 2022 at 11:30 AM CDT
|
By
Caleb Britt
and
Gray News staff
Officials said they believe he was able to escape his restraints with a homemade weapon after crashing a prison bus.