Multimedia Journalist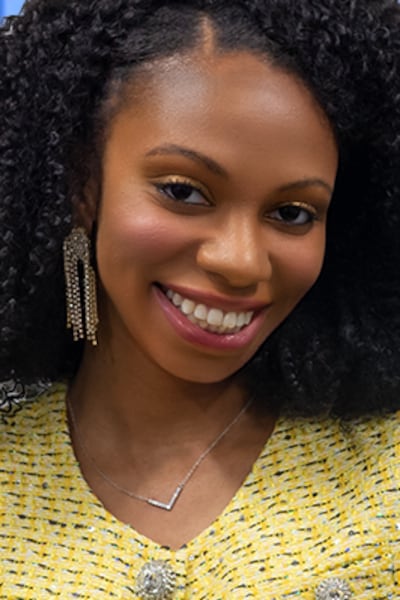 Brett joined 25News in May 2022 as a Multimedia Journalist.
Brett Brooks, M.A, Miss Illinois Earth USA 2019, joins the prestigious journalism news team at WEEK-TV as a Multimedia Journalist. Brett joins 25News after a two-year hiatus during the pandemic to enjoy the sunny beaches of Waikiki, Oahu, Hawaii. She studied Broadcast News at Eastern Illinois University, where she received numerous merit-based scholarships. She is an alumni of the Public Affairs Reporting Program where she earned her Master's Degree from the University of Illinois in Springfield and worked for National Public Radio covering the 2015 Illinois General Assembly and then-Governor Bruce Rauner's Inaugural year in office.
During her time as a journalist, she's been able to witness historic stories such as former President Barack Obama's Farewell Address in Chicago. The then-President personally gave her one of the best pieces of advice she still holds dear to her heart. If you catch Brett out in Peoria, don't be shy and say hi, and maybe she'll share with you those three words.
She is no stranger to Central Illinois. Peoria is her third stop as a journalist after serving as a producer in Decatur and the Dayside Reporter in Rockford, Illinois. In 2016, she became the youngest college professor in the state when she began teaching communication courses at Richland Community College in Decatur.
Born on the Southside of Chicago, she attended Glenbard North High School. It's there she developed a passion for leadership. She was elected Class President during all four years and inducted into the Theatre Honor Society. As an avid competitor, she qualified for the Illinois High School Association Girls State Track Meet for the 200 meters, 4x200 and 4x100 meter relay.
With over a decade of competing in beauty pageants, she is a 4x Miss Illinois titleholder, representing the Prairie State at national pageants including the 50th Anniversary of Miss Black America, Miss Earth USA, Miss Black USA and more recently Miss North America. As Miss Black Illinois USA 2016, she passed an Illinois House Resolution to create Ovarian Cyst Awareness Week during the second week in September, which is Ovarian Cancer Awareness Month.
Currently, she is the Executive Director and Producer of both the Miss Illinois Earth USA and Miss Wisconsin Earth USA competition. She is a dog mom to a ferocious guard dog Yorkie mix; Mister and she is the middle child of three. Her older brother is a real estate tycoon in both Chicago & Miami and her younger sister is a renowned Private Chef for a high end client.
If you have a great news story feel free to reach out either via email Brett.brooks@week.com or phone (309) 634-1489.
Education
Eastern Illinois University
University of Illinois
Affiliations
National Association on Black Journalists, American Red Cross, Girl Scouts