Seasonal through Thanksgiving but then turning colder
Highs in the upper 40s on Thanksgiving
Published: Nov. 21, 2023 at 2:31 PM CST
PEORIA (25News Now) - It was cloudy and cool today but we should see some sunshine returning for the next couple of days. Overall our forecast will remain quiet, but we will become colder later this week and next week.
This Evening and Tonight:
Skies will clear out temporarily this evening, but expect mostly cloudy skies to continue overnight and into tomorrow morning. It will be seasonably cold tomorrow morning with lows in the low 30s.
Tomorrow and Thanksgiving:
Aside from some lingering morning clouds, mostly sunny skies are expected tomorrow afternoon with highs in the mid 40s.
Thanksgiving will be a few degrees warmer with highs in the upper 40s. Sunny skies will continue on Thanksgiving day too.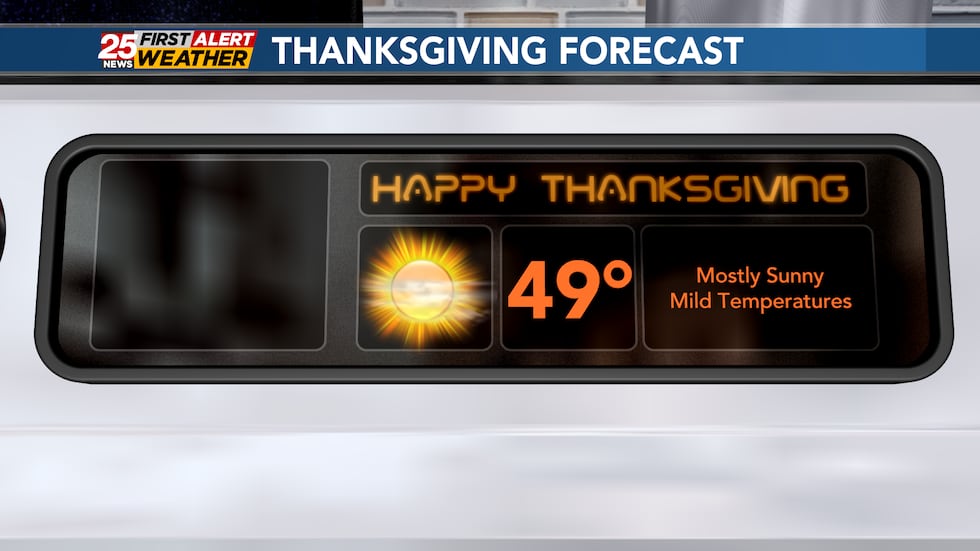 Friday and This Weekend:
Colder weather returns to our forecast on Friday as highs fall into the upper 30s. Cloudy skies are also expected on Friday.
We'll stay seasonably cold this weekend with highs in the upper 30s and low 40s.
We're watching the possibility of a weak system passing by on Sunday which could bring some flurries or light snow showers to Central Illinois. Snow chances are 30% for now, but we'll continue to keep an eye on this and update you with the latest.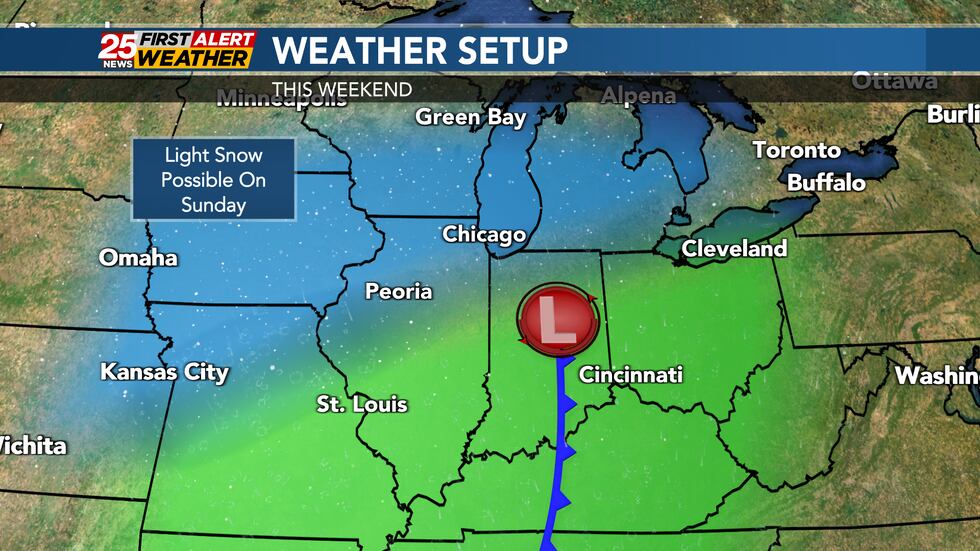 Tune in this evening for your latest First Alert 10 Day Forecast!
Copyright 2023 WEEK. All rights reserved.