Rainy start to the short work week
Published: Nov. 20, 2023 at 4:47 AM CST
PEORIA (25News Now) - Hopefully you were able to take full advantage of the comfortable weekend. We saw plenty of sunshine and warmer than average temperatures. As we begin the short work week with the upcoming holiday, changes are on the way. An area of low pressure will bring rain to start the work week followed by cooler, but still mild temperatures.
Clouds continue to build this morning as an area of low pressure approaches from the southern Great Plains. This area of low pressure will drive rain through the day with the best chance during the late afternoon into the evening's forecast. A few showers are still possible this morning, but most are expected to see cloudy, but dry conditions to begin the work week.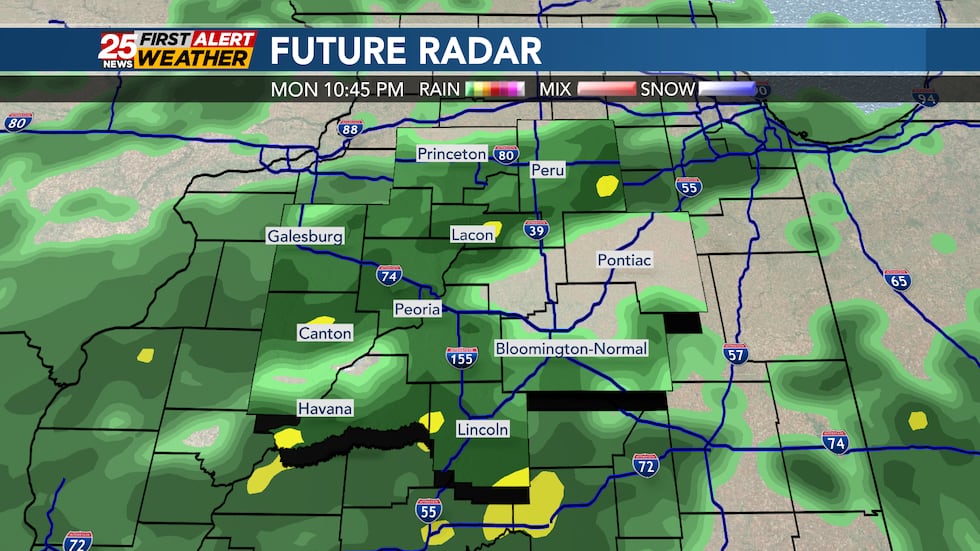 Temperatures will trend in the upper 40′s to lower 50′s by the afternoon. While it will be cooler than the weekend, it will still be seasonably mild.
Showers will continue tonight into Tuesday morning's forecast before coming to an end. We will see gradual clearing through Tuesday afternoon's forecast as cooler air starts to set in. Highs will trend in the mid 40′s Tuesday.
Our forecast will remain quiet and cooler for Wednesday and Thanksgiving as high pressure briefly drives the forecast. We will see temperatures in the mid 40′s both Wednesday and Thursday with mostly sunny to partly cloudy skies.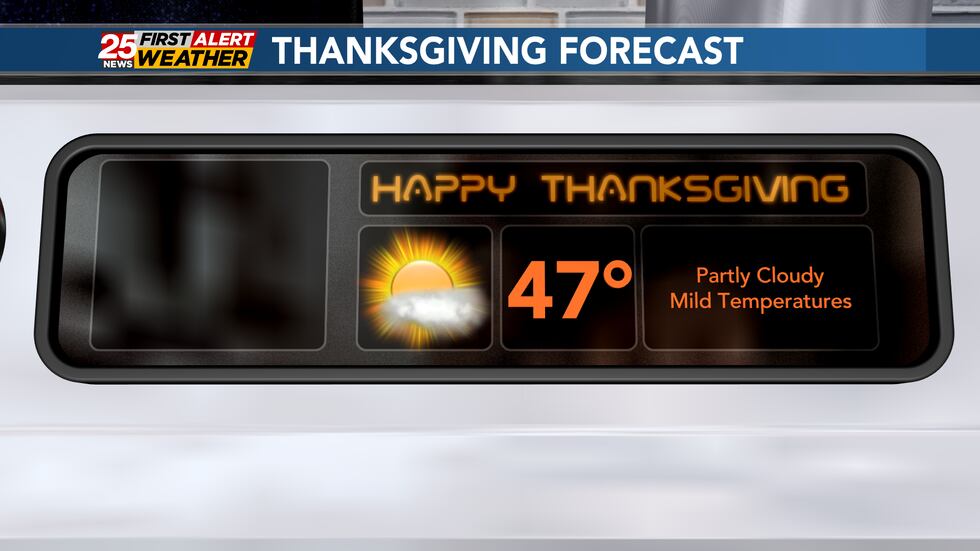 Another system looks possible next weekend which may drive a few showers or flurries, but exact specifics remain unclear at this time, so we will keep an eye out! Make sure to tune in this morning for the full 10 Day First Alert Forecast!
Copyright 2023 WEEK. All rights reserved.