Mild again tomorrow but big changes are on the way next week
Highs near 60 tomorrow
Published: Nov. 18, 2023 at 3:57 PM CST
PEORIA (25News Now) - If you liked today's weather, you'll probably enjoy what's on the way tomorrow too. Looking ahead to next week we'll see increasing rain chances and decreasing temperatures.
Tonight and Tomorrow:
Clear skies will continue throughout the evening and overnight. It'll be cold tomorrow morning, but not quite as cold as this morning with lows mostly in the low 30s. A few areas, mainly north of I-74, may dip into the upper 20s again.
Expect lots of sunshine tomorrow morning before clouds move in throughout the afternoon. Highs will be in the upper 50s for most tomorrow, but a few spots may climb into the low 60s.
Next Week:
Rain returns to our forecast on Monday, especially during the afternoon and evening. Rain is expected to continue overnight and into Tuesday morning, but we should be drier for the second half of the day.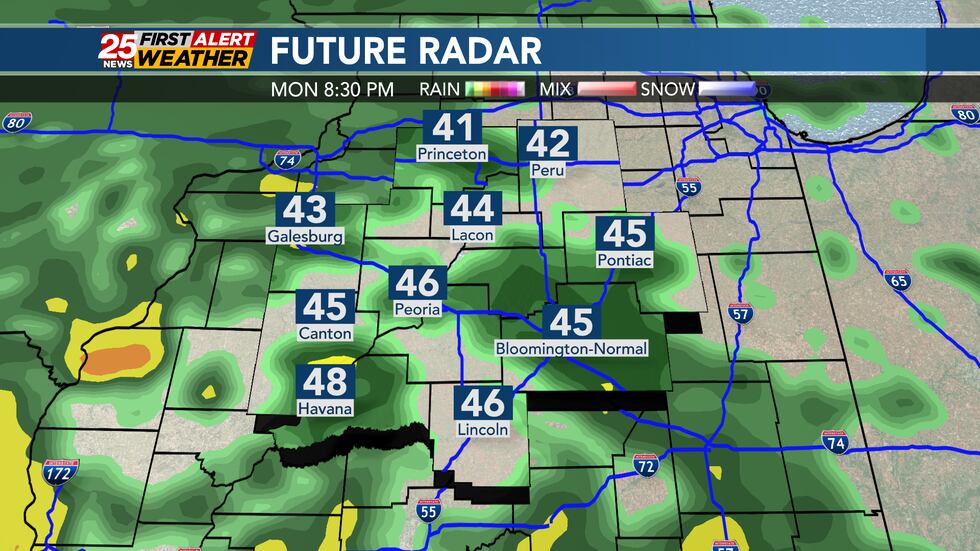 Highs will be near 50 on Monday, but then we'll fall into the low to mid 40s for the rest of the week. That includes highs in the mid 40s on Thanksgiving. Forecast models have backed off of the colder weather for next week, but it'll still be cooler than average.
We're keeping an eye on the possibility of a system coming our way by next weekend which may bring rain and/or snow chances to Central Illinois. For now, it's just a 30% chance due to a lot of uncertainties and unknowns. Precipitation, including snow, is not a guarantee yet and it looks like if we do end up seeing snow it won't be much. For now, this is something just to keep an eye on and we'll continue to update you with the latest!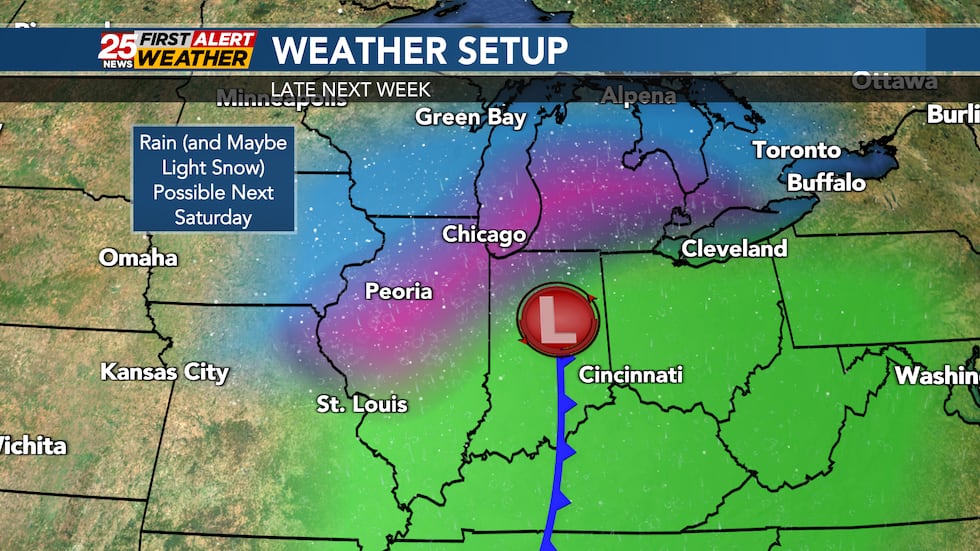 Tune in a 10 for your full First Alert 10 Day Forecast!
Copyright 2023 WEEK. All rights reserved.