Bradley faculty speak out after no-confidence vote against Pres. Standifird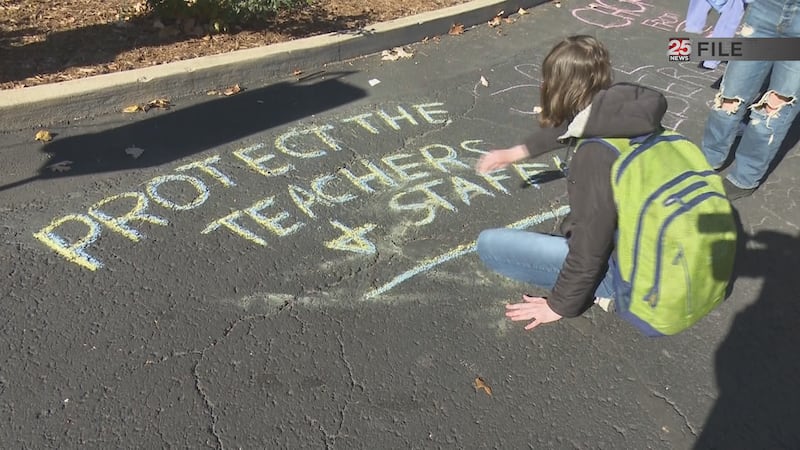 Published: Nov. 17, 2023 at 9:40 PM CST
PEORIA (25News Now) - Days after a campus walkout and protest on Bradley's campus, the faculty senate overwhelmingly voted they have no confidence in President Stephen Standifird and Academic Provost Walter Zakahi.
The action comes amid heated debate about the administration's plans to make $13 million in cuts and comes two days after students and some faculty members staged a campus protest.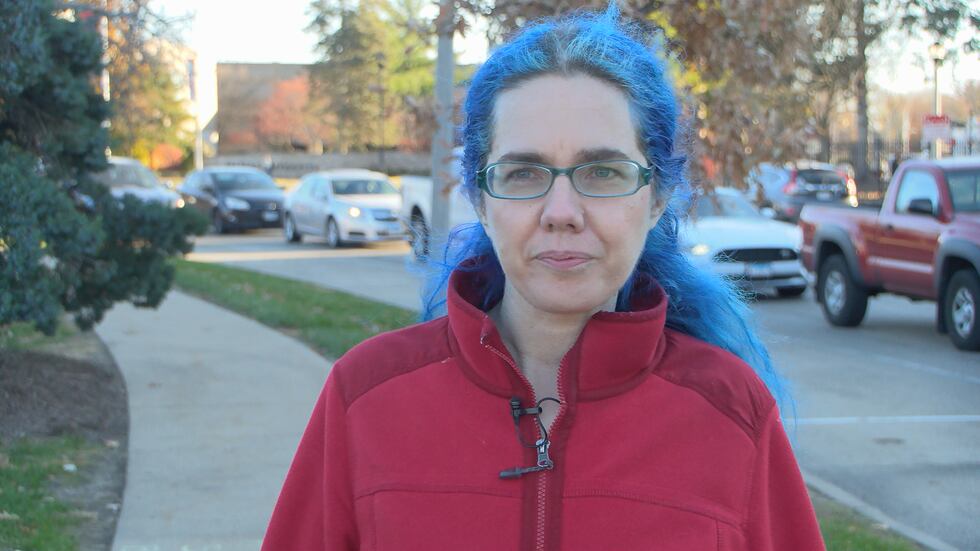 Instructor of chemistry and bio-chemistry Dannielle Wentzel said her department avoided the financial chopping block, but she's seen and felt the pain of the proposed cuts across campus.
According to Wentzel, the faculty is feeling some whiplash because the institution celebrated its 125th anniversary last year with gifts and promises of a prosperous future.
"It was a giant celebration of who Bradley is and they had a giant reception," Wentzel said. "They were giving away door prizes and one year later, they're doing these massive cuts."
"It's been an area of prosperity and abundance. Abundance to famine is really hard to believe," she continued.
Seventeen programs, including math education and entrepreneurship, may be cut, impacting dozens of faculty and staff.
Those proposed cuts confused the faculty senate because they proposed where departments could tighten their belts. In the report, faculty identified places to save around $9.1 million by reducing department sizes and pausing new academic programs. They feel those recommendations were largely ignored.
"There are only shadows of what they submitted in his recommendation and his report. For people who really believe that we do this all together, that's really a slap in the face," Wentzel said.
Some faculty believe academics are carrying an unfair portion of the cuts and that administrative staff have not communicated why these decisions need to be made so urgently.
In a statement, Standifird said he was disappointed by the vote, and understands the discontent, but offered no indication whether he would resign from the job he's held since May of 2020.
A source tells 25News that a super-majority of the Senate approved the resolution.
Minutes from the academic senate meeting Thursday show Standifird explaining these cuts must be made by the end of the semester because of scrutiny from banks they have loans with. He also notes the university lost a line of credit with PNC, but the snippet of the transcripts does not show what the loans or line of credit was for.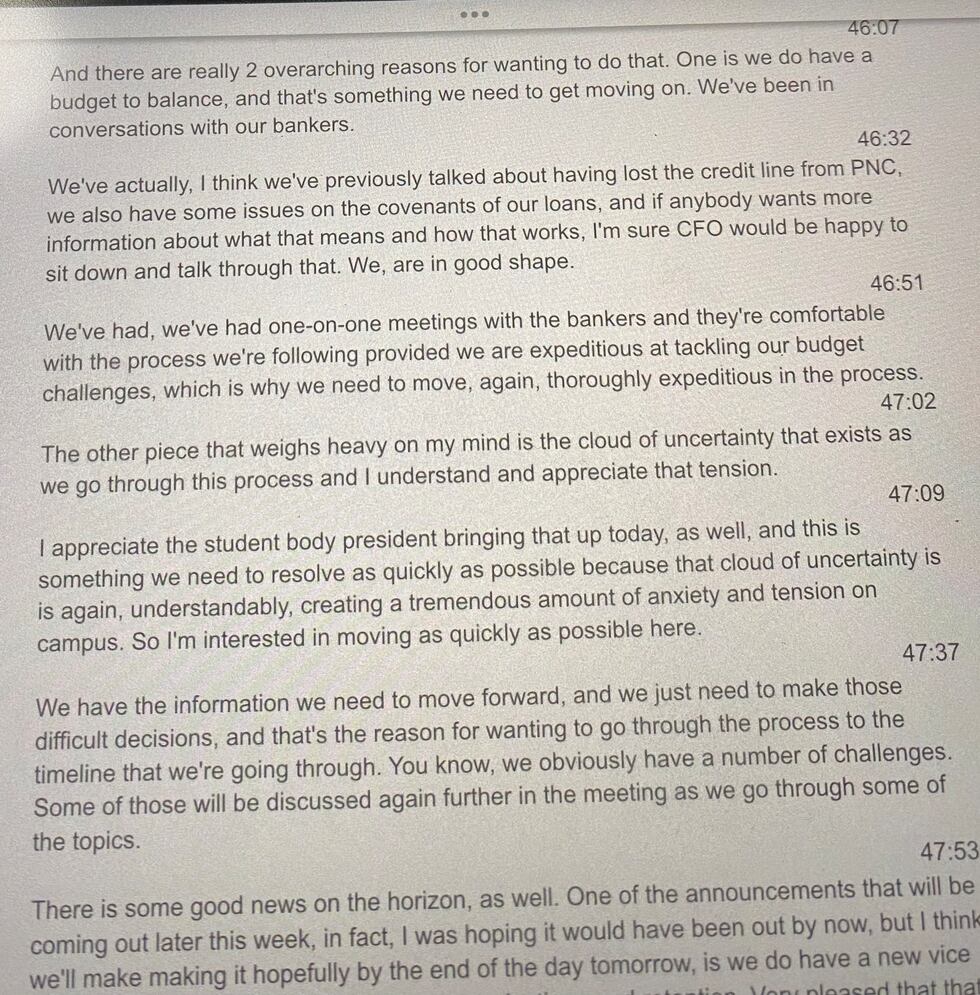 The senate's resolution admonishing Standifird corroborates this, saying he contradicted the bank and PNC claim to the media.
There is a rapidly ticking clock, as the university wants to make these cuts official by December 6. Wentzel hopes the Board of Trustees will step in, there's no clear place to see if and when the board will meet next.
This isn't the first time in recent history Bradley has made cuts. In 2020, some staff were incentivized to leave their positions, resulting in a $7 million spending reduction. Standifird later said those savings were lost due to re-hires.
The faculty report detailed years of financial issues they believe led up to this point, including not raising tuition and increased administrative hires.
Copyright 2023 WEEK. All rights reserved.