You Gotta Eat: A Pekin woman's different take on tacos
Published: Nov. 16, 2023 at 9:33 PM CST
PEKIN (25News Now) - Trying something new can be scary, but a Pekin woman is up to the challenge by bringing to diners a different take on tacos.
Lynzie Gruden runs Whiskey Taco at 507 Court Street in Pekin. The restaurant business is new for Lynzie, but she said it was time for a change after spending two decades in the car business.
"I took some time to think about what I wanted to do and what my passions were, and I knew that I was a foodie, and I knew that I loved to entertain and host. So, it was kind of a lightbulb moment for me," said Lynzie.
She was inspired by all the different foods she'd try on vacation and her kids' hockey trips, and she's thrilled to be bringing a range of tastes to her hometown.
"I love to cook healthy. I love to cook fresh, and I wanted to have something that gave you that option if you wanted it in Pekin," said Lynzie.
"I thought this is the perfect kind of spin on being able to eat healthy or if you want something that's more comfort food, we have that also."
On this visit, Edgar Sandoval and 25News photojournalist Andrew Best were joined by guest eater and Pekin Dragons field goal kicker Mylee Hansen.
All three tried different tacos.
Andrew really liked the Baha Fish.
"I think the slaw really brings this one out because it gives you that crunch," said Andrew.
Edgar enjoyed the Carne Asada.
"The salsa in the Carne Asada taco really brings out all the flavors," he said.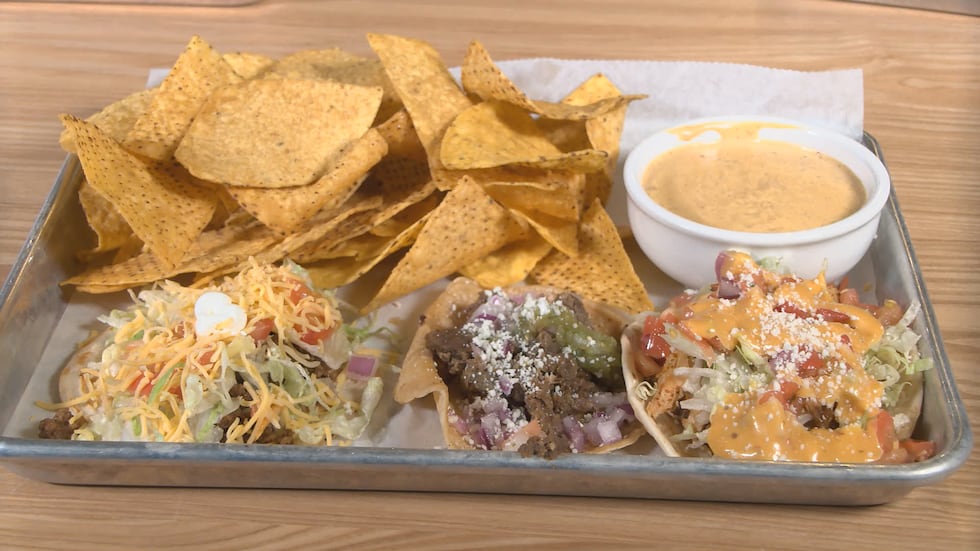 Mylee gave a thumbs up to the Dragon.
"I think it's so spicy because you know, the dragon is all fiery. It makes sense why it's so hot," said the Pekin Dragon kicker.
As for the restaurant's signature Whiskey Taco, customer Jeff Johnson says it has a lot of flavor.
"I think that was the barbecue taco, so that was really good," Jeff said.
For Lynzie, opening Whiskey Taco has been challenging, but she credits her supportive family and her staff for helping get her through.
"I've got a lot of people here with a lot of experience, and that has just been the best situation for me because they've taught me things I didn't necessarily know about the restaurant industry," said Lynzie.
"This just feels like home for me," she said.
Whiskey Taco is open Tuesday through Thursday and Sunday from 11 a.m. to 9 p.m., Friday and Saturday until 10 p.m.
After comedy shows in Milwaukee and Chicago last week, Edgar is a little closing to home featuring for cop-turned-comedian Mike Armstrong at Donnie B's in Springfield. Go to Edgar's website for ticket information.
Copyright 2023 WEEK. All rights reserved.