Sunshine continues this weekend, big changes are on the way next week
Highs will be in the 50s this weekend
Published: Nov. 17, 2023 at 2:47 PM CST
PEORIA (25News Now) - It was cooler but seasonal today with highs in the 50s. Highs will stay in the 50s this weekend, but expect much colder weather to return to our forecast next week.
Tonight and This Weekend:
Skies will remain clear overnight as lows fall back into the mid to upper 20s tomorrow morning.
Tomorrow will be mostly sunny with highs in the mid to possibly upper 50s. Sunday will be a few degrees warmer with highs in the upper 50s. Expect mostly sunny skies to start the day, but more clouds will be possible by Sunday afternoon and evening.
Next Week:
Monday will be cloudy and cooler as highs drop into the upper 40s. As of now, it looks like the first part of the day will be dry but rain could return later in the afternoon or evening. Showers will continue into Monday night and Tuesday morning.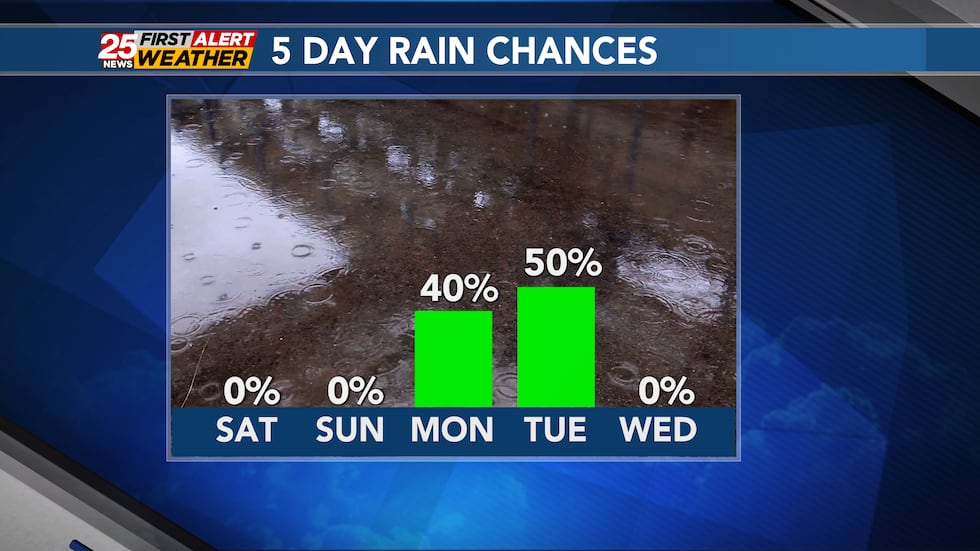 Behind the cold front that will pass through, we'll see much colder air coming our way for the middle and end of next week. Highs are expected to drop into the 30s with overnight lows in the 20s. This includes Thanksgiving, when we're currently forecasting a high in the upper 30s.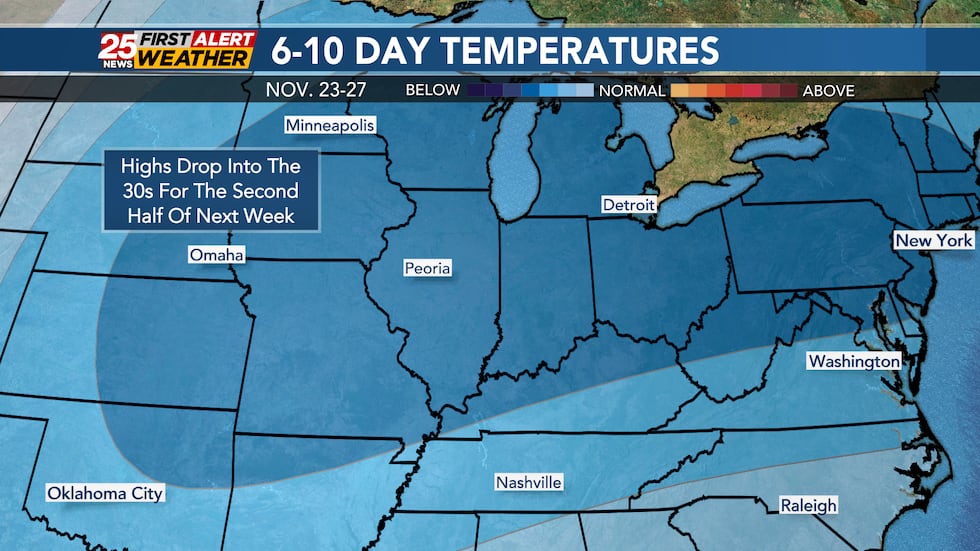 Some forecast models are suggesting that a system could bring precipitation chances back into Central Illinois late next week, but for now there is too much uncertainty to give it more than a 20% chance. If this pans out, a favorable storm track could mean chances for some snow. Even if we do see snow, chances are it won't be significant. For now, this is just something to watch and we'll continue to update you with the latest.
Tune in this evening for your latest First Alert 10 Day Forecast!
Copyright 2023 WEEK. All rights reserved.