Sister, brother arrested after allegedly threatening, breaking down door of victim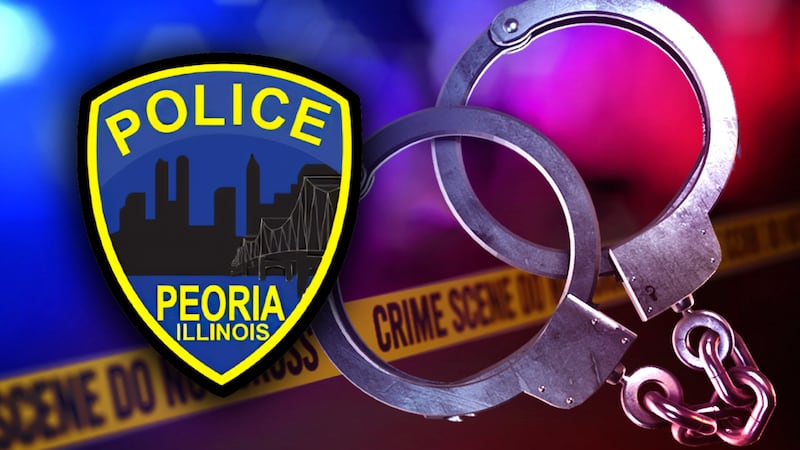 Published: Nov. 17, 2023 at 3:03 PM CST
PEORIA (25News Now) - A sister and brother were arrested after Peoria Police say the sister threatened a woman with a handgun and the brother allegedly forced entry into an apartment.
Spokesperson Semone Roth says officers were called at around 5:28 p.m. Thursday to an apartment building in the 1200 block of North Underhill for a report of shots fired.
Officers arrived and saw a large group of people arguing, reportedly claiming that a woman had fired shots in the building.
Police did not find a victim or evidence of shots being fired, but multiple witnesses reported hearing 4-5 shots.
Roth says the victim's apartment had signs of forced entry and appeared to be ransacked.
She says the officers learned that a woman, identified as Donniesha L. Young, 31, threatened another resident with a handgun over an alleged package theft.
Officers also learned that Young's brother, Dontavious C. Young, 20, allegedly forced entry into the victim's apartment, breaking in the door.
Roth says witnesses claimed Dontavius Young was also armed with a handgun during the incident.
She says a handgun was recovered from the suspect's apartment.
No one was injured.
Donniesha was arrested for aggravated assault with a firearm.
Dontavius was arrested for home invasion and criminal damage to property.
Both were taken to the Peoria County Jail.
Copyright 2023 WEEK. All rights reserved.