Cold weather on the way
We had a nice run, but temperatures will go the other way. A cold front will give us a few showers Friday morning and temperatures in the afternoon will fall into the forties. The weekend looks pretty good with sunshine and highs in the mid to upper 50s but then here comes the crash. We'll see highs in the 40s to start next week then the upper 30s including "Getaway Day Wednesday", Thanksgiving and Black Friday. We'll see chilly rain Monday night and Tuesday.
Published: Nov. 16, 2023 at 2:22 PM CST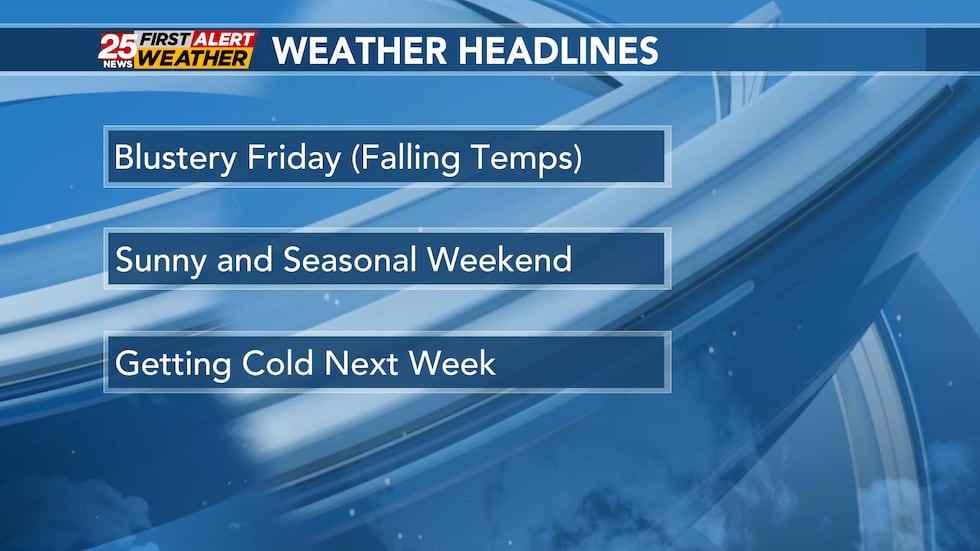 Copyright 2023 WEEK. All rights reserved.