Police arrest juvenile accused of shooting student walking to Manual High School
Peoria Police also believe that juvenile was the same one whose bullets hit the school building Tuesday
Published: Nov. 15, 2023 at 4:57 PM CST
|
Updated: Nov. 15, 2023 at 5:02 PM CST
PEORIA (25News Now) - Two teens were taken away in handcuffs from a West Bluff home after multiple shootings near and on a high school campus this week.
Police showed up at a home off the Nebraska Avenue and University Street intersection to serve an arrest warrant for one 16-year-old wearing an ankle monitor in connection to a different shooting incident. When they arrived, they discovered another 16-year-old suspected of two shootings near Manual High School.
"Between both of them, extensive criminal histories including previous gun charges," Peoria Police Department Chief Eric Echevarria said.
A 17-year-old boy was shot in the leg while walking to Manual on Nov. 9. Echevarria also said the teenage suspect is associated with a Tuesday shooting that hit the Manual High School building.
Both of these incidents put the high school on lockdown.
The suspect is not a student at Manual, according to police. Police did not know if the teen arrested on a warrant was a student at Manual.
Multiple illegal guns were found in the home as police searched it. After 25News arrived, multiple officers could be seen looking in and around the home, carrying paper bags of evidence to their police cars.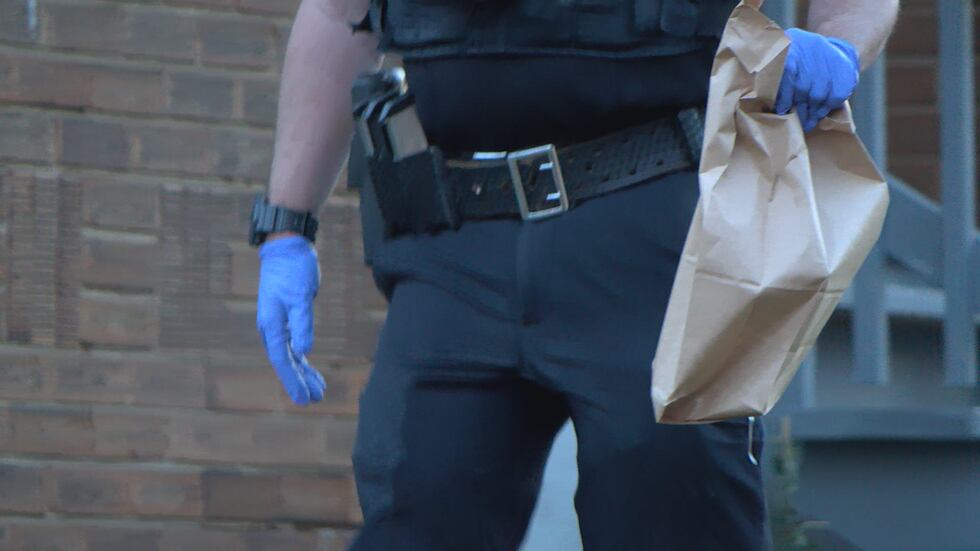 Echevarria maintains these shootings are not random, but that specific students are targeted. Police have not located the target of the Tuesday Manual shooting. They also could not confirm if these shootings were the result of personal and gang conflict.
"We need to find those and still talk to them, we haven't been able to locate those potential victims," Echevarria said. "Unless we talk to them and they share that information, we don't get the full story. And oftentimes these juveniles are not cooperative, including the victims."
The investigation is ongoing.
Copyright 2023 WEEK. All rights reserved.