Protestors crash McLean County Democratic fundraising dinner
Published: Nov. 10, 2023 at 8:53 PM CST
NORMAL (25News Now) - As local Democrats filtered in for the 4th Annual Obama Legacy Dinner at the Bone Student Center, they were greeted by protestors yelling out the names of children who have died in Palestine since the start of the war.
The protestors were kept outside of the Brown Ballroom as those guests came in, many walking quickly past them to the registration table beyond. Inside, light jazz played during the cocktail hour as guests mingled.
The "die-in" outside was a group of about ten protestors laying on the ground to question the local party's priorities.
In a press release before the protest, the group demanded the McLean County Democrats vocally support an immediate ceasefire, "the prosecution of war criminals involved in the Palestinian genocide," and the denunciation of Biden's policies on the war, among other demands.
"You're here to celebrate your legacy? What legacy? Their blood is on your hands, this is your legacy," protestor Farah Bassyouni yelled at guests when they walked in.
"These people have lost entire bloodlines," she continued, referencing the more than 10,000 lives lost in Gaza so far, nearly half of them children. "You're safe, cozying up in your high, high towers where you can no longer see the people you're oppressing."
Chair of the McLean County Democrats Patrick Cortesi said he supported their right to protest, but didn't feel like the party should take a stand.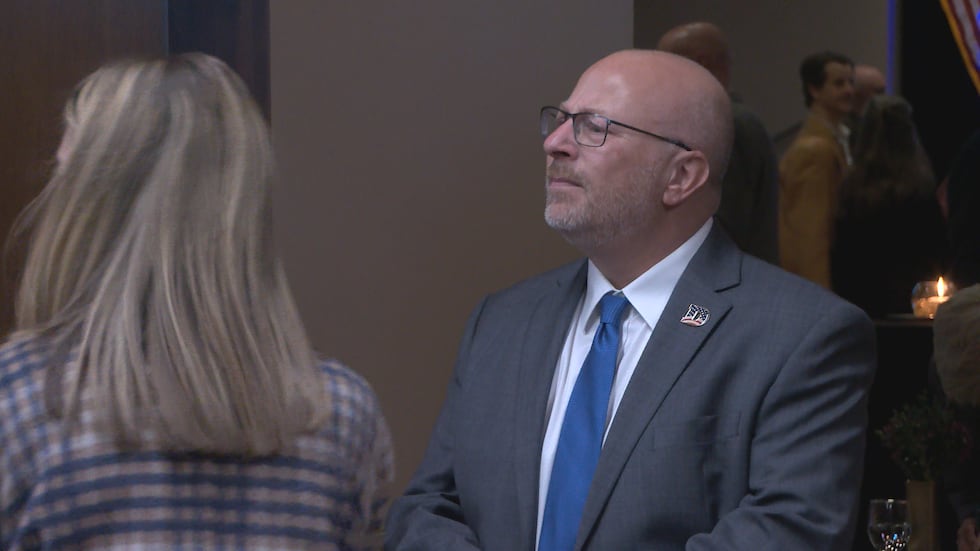 "It's filled with a lot of nuance and decades, years and years of turmoil over in the Middle East. It wouldn't be right or fair for us to comment on that," he said.
The dinner featured keynote speaker and Chair of the North Carolina Democratic Party Anderson Clayton, who they said has good experience working with young and rural voters. While Cortesi feels they've secured the young vote well as a college community, they feel they could expand their rural outreach.
The event also featured state Democratic party chair and State Rep. Lisa Hernandez and a panel of notable local democrats like State Senator Dave Koehler, State Rep. Sharon Chung, and Congressman Eric Sorensen.
Cortesi said they tend to focus on municipal, state, and congressional elections, not foreign policy.
"I don't... I wouldn't say we're necessarily sympathetic," Cortesi said. "That's an issue that's an international issue. I don't think it's something we as a county party should be diving into at this point."
Copyright 2023 WEEK. All rights reserved.