You Gotta Eat: Dream comes true for Metamora restaurant owner
Published: Nov. 9, 2023 at 9:12 PM CST
METAMORA (25News Now) - Pierre Daoud is following his dream to own his own restaurant.
He's co-owner of Terroir 3:17 in Metamora.
"My dream had always been to have my own restaurant. My own food business, and I thought to myself, how nice would it be for my restaurant to have that name Terroir," Pierre told Edgar Sandoval and 25News photojournalist Andrew Best.
Terroir is a French word for earth or soil but has evolved in food circles to land where grapes for wine are grown. The dream of this restaurant is a team effort with his sons and wife. The 3:17 was his wife Scarlet's idea -- from Exodus, a land flowing with milk and honey.
"He loves to cook. We both love to cook. We spend most of our time in the kitchen," said Scarlet.
Edgar and Andrew found out that great food is coming out of that kitchen.
They started with the falafel.
The sauce is excellent, but the falafel is incredible," said Andrew.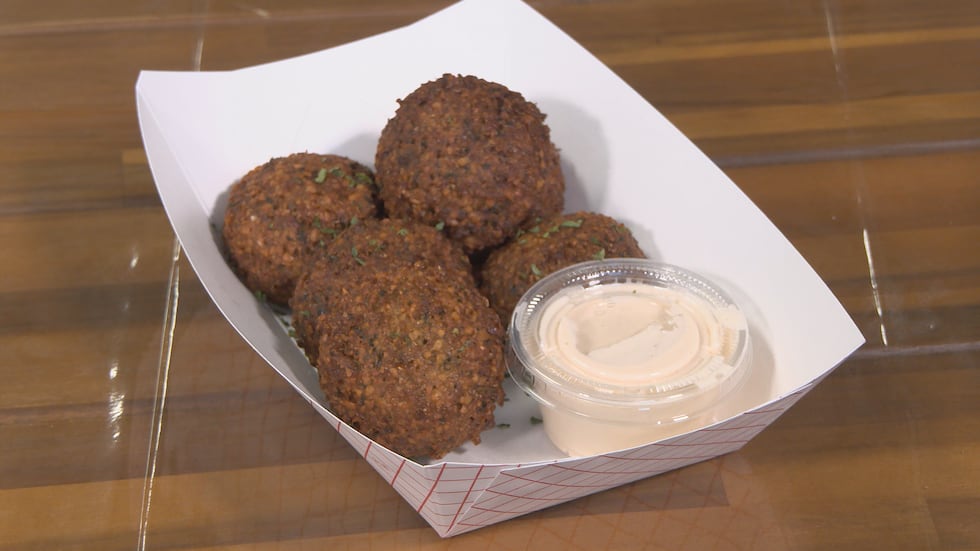 For dinner, they had had kabobs.
"That steak is cooked just right," said Edgar.
Andrew agreed, and said the chicken is "incredible,"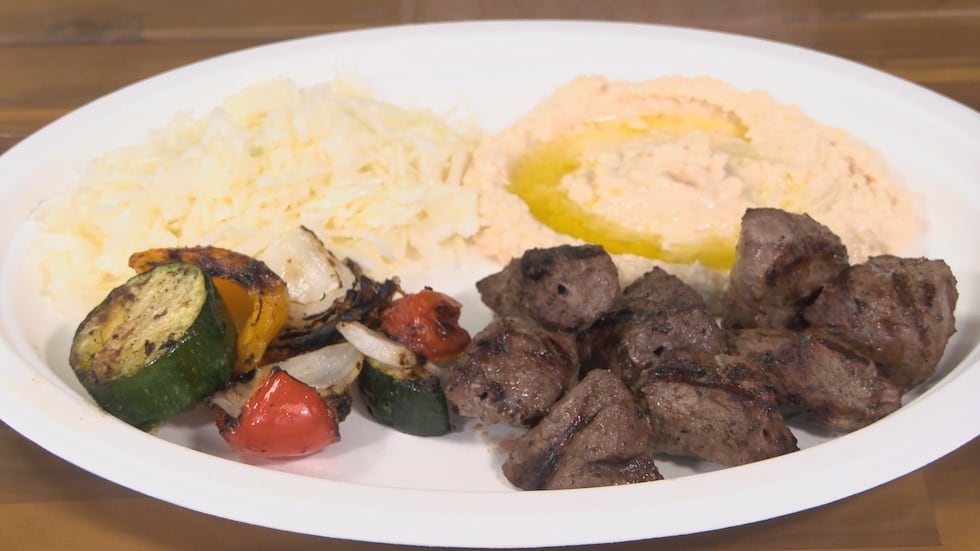 Andrew Jones, who's been a chef in St. Louis for more than a decade, gave us his review.
"Subtle flavorings that really kind of bring out everything you'd want in a dish like this. Your meat is very well marinated, the hummus is extremely good but very mild, not overloaded with garlic. You just can't fault anything that he's done. You can tell he's got a passion for it and he knows what he's doing," said Chef Andrew.
"It's not easy to open a restaurant, especially now, but you know, we have faith," said Pierre.
"We continue to persevere and push through this, because we're confident that this is a dream that has come true," he added.
Terroir 3:17 is located on the square in Metamora at 128 North Davenport Street.
The restaurant is open Monday from 4 p.m. to 7 p.m., Tuesday, Thursday and Friday from 12 p.m. to 2 p.m. and 4:30 p.m. to 7:30 p.m.
Like Pierre Daoud, Edgar is chasing his dream as a standup comic. Follow Edgar's comedy travels on Instagram and Facebook.
Copyright 2023 WEEK. All rights reserved.