Bloomington school district plans to buy former State Farm building for expanded Pre-K, early childhood programs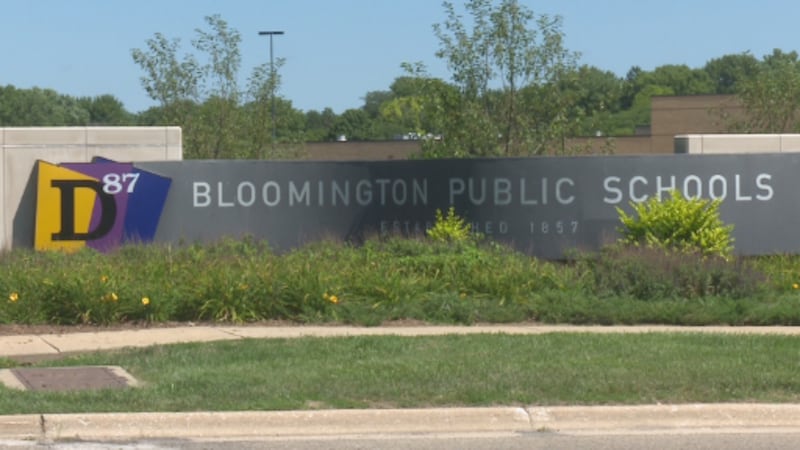 Published: Nov. 4, 2023 at 1:28 AM CDT
BLOOMINGTON (25News Now) - Taking advantage of a new state law, Bloomington School District 87 is announcing plans to buy former State Farm offices on the city's east side to expand Pre-kindergarten and early childhood programs.
The district and the insurance company have reached an "initial purchase agreement" to buy State Farm's former regional office building in the 2300 block of East Oakland Avenue for $4.5 million, school administrators said in Friday's news release.
In addition to expanding Pre-K and early childhood education, the added space would enable the district to provide more career and technical education programs.
Gov. JB Pritzker signed a bill (SB2323) into law in August enabling the district to buy or build a new facility without asking voters in a referendum. The bill's sponsors were two Democratic lawmakers who represent parts of Bloomington: State Rep. Sharon Chung and State Sen David Koehler.
The waiver came with conditions including that the district already has money available for the project. The news release said the funds would come from district reserves.
The school system is also required to hold at least two public hearings. The district has scheduled the first of those hearings for Wednesday, Nov. 15 during the regularly scheduled school board meeting at Bloomington High School. The hearing is at 6:30 p.m. with an informational open house at 5:45 p.m.
The second hearing is scheduled for Wednesday, Dec. 6 at a special board meeting at the district's Educational Services Center at 300 East Monroe Street. There will be an informational open house at 5:45 p.m. before the meeting starts at 6:30 p.m.
In the news release, administrators said the Sarah Raymond School of Early Education operates at capacity and has a waiting list for Bloomington families seeking Pre-K services. The district also says the Bloomington Area Career Center has a waiting list for several of its "high demand" career and technical education programs.
The district said the school board will consider community input before taking final action on the building purchase at a later date.
Copyright 2023 WEEK. All rights reserved.