Committee begins work to find next ISU president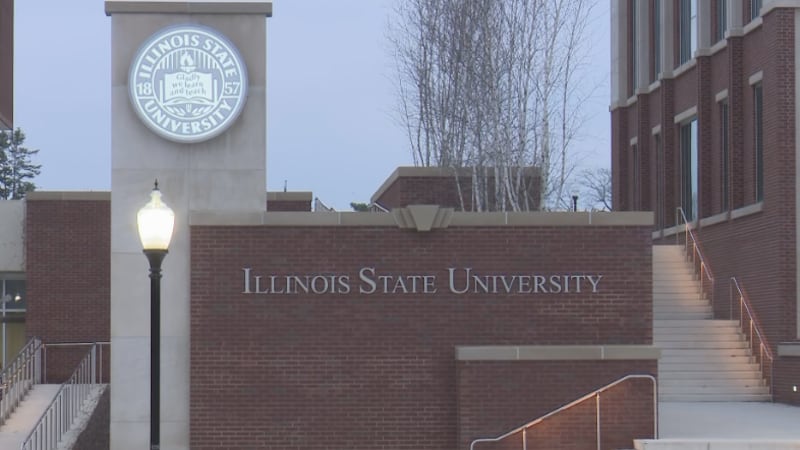 Published: Oct. 31, 2023 at 8:59 PM CDT
NORMAL (25News Now) - A 29-member committee has met for the first time to find Illinois State University's next president.
The panel composed of various ISU stakeholders gathered early Tuesday to discuss the process with consulting firm Parker Executive Search, which is being paid $110,000, plus expenses.
The university is looking to replace Terry Goss Kinzy, who resigned last February after less than two years as president.
The search process that led to Kinzy's hiring was done in secrecy. This will be a more open process, according to ISU Board of Trustees Chair Kathryn Bohn, who is also chairing the search committee.
The panel wants three-to-five finalists brought to campus this spring for public engagement sessions.
Interim ISU President Aondover Tarhule has not said publicly if he's interested in the job long-term. He's under contract to serve as interim president until June 30.
Besides Bohn, here are the other members of the presidential search committee:
Dr. Robert Navarro
Trustee/Secretary

Scott Jenkins
Trustee

Julie Jones
Trustee

Darren Tillis
Trustee

Ash Ebikhumi
Student Trustee

Danielle Beasley
Associate Director Student Counseling, President's Diversity and Inclusion Council

Angela Bonnell
Associate Professor, Milner Library

Janice Bonneville
Associate Vice President, Human Resources

Leanna Bordner
Senior Deputy Athletics Director/Senior Woman Administrator

Dr. Vijay Devabhaktuni
Department Chair, College of Engineering, Electrical Engineering

Dr. Heather Dillaway
Dean, College of Arts and Sciences

Taylor Flinn
Graduate Student

Tim Griffin
President, Illinois State University Alumni Board

Dr. Martha Horst
Academic Senate Chairperson, Professor, Wonsook Kim College of Fine Arts, School of Music

Dan Kelley
Board Member, Illinois State University Foundation

Justin Lawson
Civil Service Council, Housing Staff

Dr. Erin Mikulec
Professor, College of Education, School of Teaching and Learning

Joe McDonald
Instructional Assistant Professor, College of Business, College of Arts and Sciences

Dr. Danielle Miller-Schuster
Associate Vice President, Student Affairs

Eduardo Monk, Jr.
President, Student Government Association

Dr. Nancy Novotny
Associate Professor, Mennonite College of Nursing

Dr. Derek O'Connell
A/P Council, Academic Advisor

Dr. Bahae Samhan
Professor, College of Business, Accounting

Dr. Klaus Schmidt
Professor, College of Applied Science and Technology, Technology

Archana Shekara
Professor, Wonsook Kim College of Fine Arts, Wonsook Kim School of Art

Dr. Julie Webber
Professor, College of Arts and Sciences, Politics and Government

Dr. Ani Yazedjian
Acting Provost and Vice President, Academic Affairs

Jill Wilberg
Assistant Vice President, University Advancement

Copyright 2023 WEEK. All rights reserved.