Local leaders react to agreement that could reopen Belvidere's Stellantis plant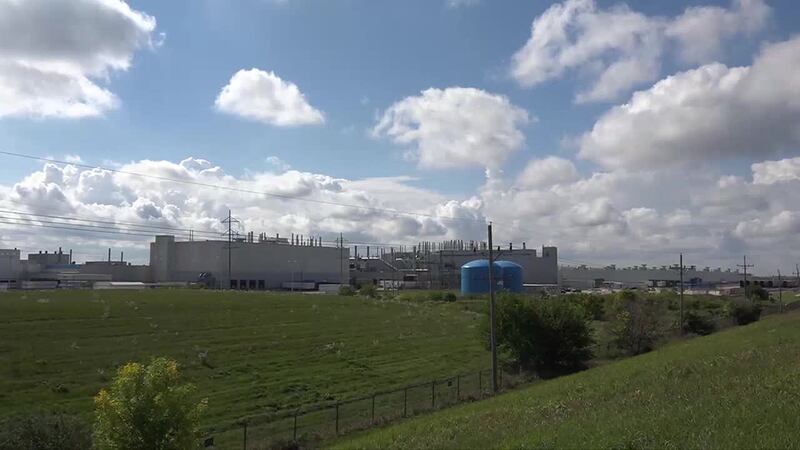 Published: Oct. 28, 2023 at 10:49 PM CDT
BELVIDERE, Ill. (WIFR) - Standing idle for more than half a year, Belvidere's Stellantis plant is set to reopen after a deal was reached between Stellantis and United Auto Workers on Saturday.
The agreement comes after six weeks of UAW strikes, both locally and across the nation.
Following closely to the Ford deal made just days earlier, Stellantis has agreed to a 24% general wage increase over the next 4 and a half years, continuing through to April 30th, 2028. It will take just three years for assembly workers to make it to the top of the assembly pay scale, raking in more than $40 an hour.
68th District Rep. Dave Vella believes this is the start of something very big in Belvidere.
"There are so many people worried about whether they should send their kids to school next year. So many people worried about whether they should go to New York or Indiana or to a different plant or to a new job," says Vella. "Now they see the light at the end of the tunnel and again I believe it's going to be big deal."
UAW Vice President Rich Boyer announced Saturday that the Belvidere assembly plant is going to bring back over a thousand jobs upon its return, and bring with it a new electric vehicle battery plant what will more than double that amount.
"We got everyone that lost their job in Belvidere put back on temporary layoff meaning they'll get sub-pay and health care until their job is back in Belvidere," says Boyer says. "Under our contract members from Belvidere who have been scattered across this country will have the right to return back home to Belvidere."
While the agreement goes through ratifications, Stellantis workers are expected to return to work. State Senator Steve Stadelman says he hopes things can keep moving forward in an optimistic fashion.
""I think at the end of the day, workers want to be paid what they think they deserve, and we allow negotiations, and efforts to make sure that working men and women get what they want. Hopefully that's the end result of this long process," says Stadelman. "Hopefully everything comes together, hopefully the contract leads to the reopening of the Belvidere plant and good news for the area. But it's something that the state of Illinois and I have been personally involved in making sure that we get everybody on the same page to providing these incentives and encouraging Stellantis to use that plan."
Following the Stellantis deal, General Motors is facing another strike at a Tennesse plant where workers hope a similar agreement is soon to be reached.
Copyright 2023 WIFR. All rights reserved.