25News wins big at 2023 IBA Silver Dome Awards!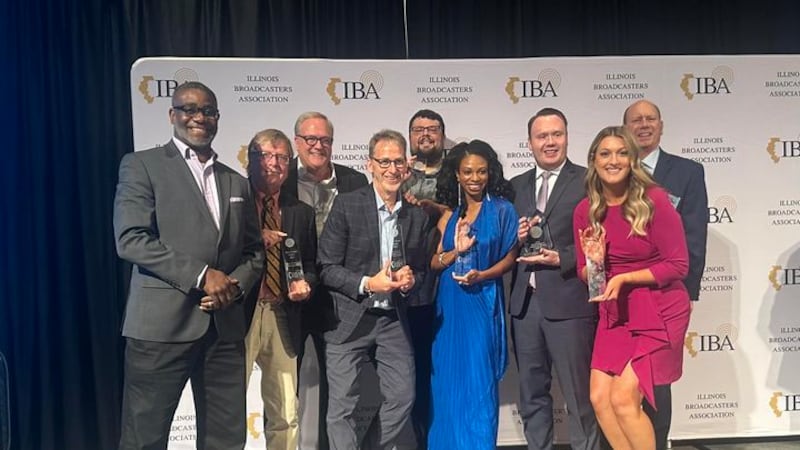 Published: Oct. 25, 2023 at 8:26 AM CDT
BLOOMINGTON (25News Now) - 25News was crowned with multiple distinctions Tuesday night during the Illinois Broadcasters Association awards, including 2023 Station of the Year, for their annual Silver Dome Awards!
Here's a full list of our winners from the 'TV Medium Market' category:
Station of the Year / Entry: WEEK 25News / Credits: WEEK 25News
Best TV Anchor / Entry: Jenise Rebholz / Credits: Jenise Rebholz
Best Multicultural Reach / Entry: Peoria's unknown historical legacy / Credits: Brett Brooks
Best TV Weathercaster / Entry: Chuck Collins / Credits: Chuck Collins
Best TV Station Self-Promotion / Entry: Veterans Day / Credits: Tim Campbell, Steve Shaw, Tom Pokarney
Best Local Program- Series- or Documentary / Entry: Art Of IlliNOISE / Credits: Chris Curl
Best TV PSA / Entry: Celebrate Central Illinois / Credits: Tim Campbell, Tom Pokarney, Steve Shaw, Ryan Rogy
Congratulations to all our award recipients!
Copyright 2023 WEEK. All rights reserved.