You Gotta Eat: Pekin's Hacienda offers flavor and feel of Mexico
Published: Oct. 19, 2023 at 9:29 PM CDT
PEKIN (25News Now) - A Mexican restaurant in Pekin has a name synonymous with great food, giving back, and good vibes found on social media.
This week, Edgar Sandoval and 25News photojournalist Andrew Best visited Hacienda Mexican Grill and Cantina.
Customers will immediately notice artwork on the tables, on the booths, and on the wall to give a Mexican feel.
The restaurant has been around since 2011. Besides the food, Edgar especially the decor brought in from Guadalajara, owner Victor Fuentes and the positivity he shares on social media.
"I think we need more of that, more people being more positive, and you know we see so many bad things on social media that we need to put some stuff nice out there and try to help each other the best we can, as business owners, friends or family," Victor said.
The restaurant takes great pride in giving back to charitable organizations in the area.
"We always try to be more involved with the community because if not for the community, we wouldn't be here either," he said.
Andrew ordered Victor's Fajitas with beef, chicken, shrimp, and carnitas.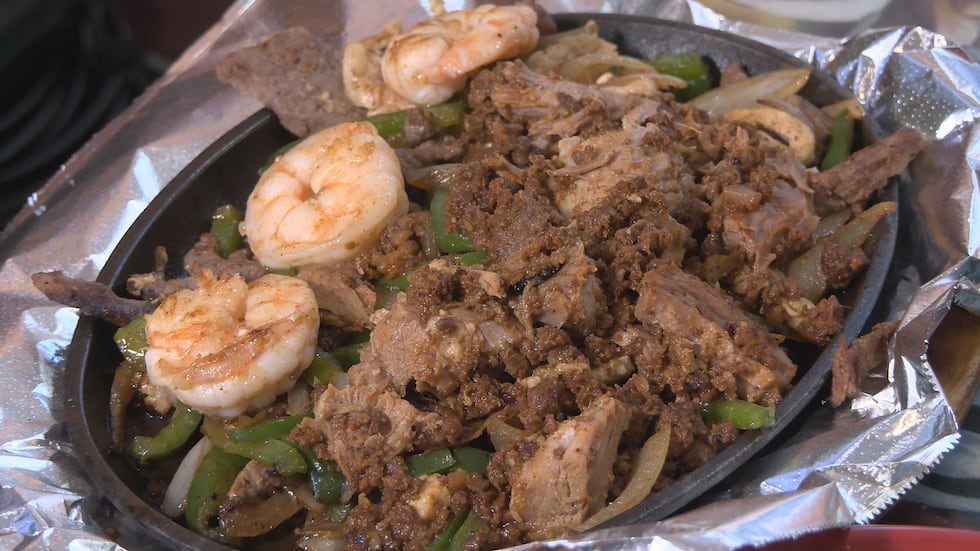 "They're perfectly cooked together. So, there's no worry about like is this going to be too chewy, is this going to be overdone, and the spices are perfectly blended in there together too.
Edgar had the Tacos Monterrey.
"So, a steak taco with onions and mushrooms and cheese, awesome by itself, but when you add bacon, Oh boy,"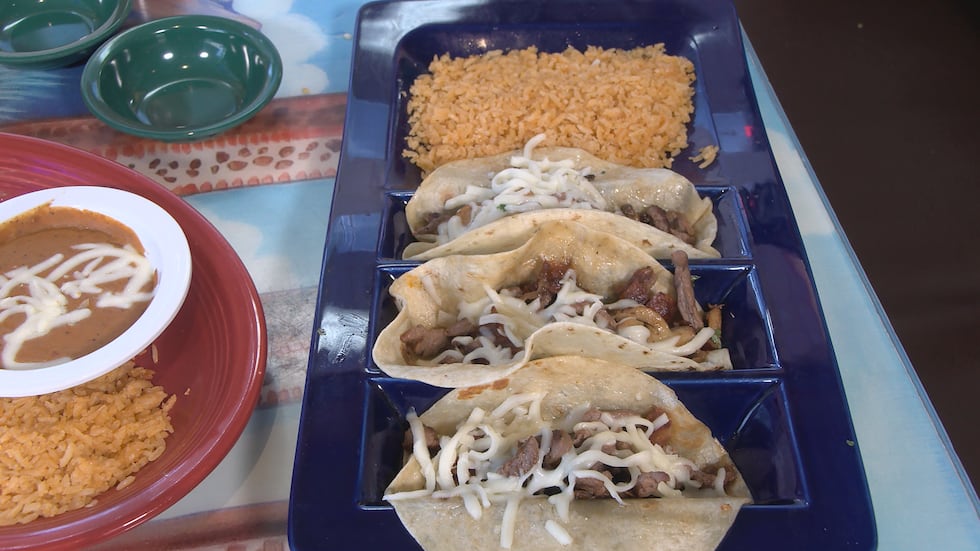 As for the customers, Delores Major said, "I love the food. I love the people here. We are always treated very nice here. and it's like family to us isn't it."
Speaking of family, Edgar's mother-in-law Rosie Tebben celebrated her birthday there.
Edgar joking asked if her dinner consisted of just margaritas.
Rosie noted the margaritas go well with her meal.
"It was like a red shale taco with pot roast in the middle of it, and a lot of Mexican spices. They were amazing," she said.
"it's awesome. To see people laughing. families laughing, seeing kids having a good time and enjoying themselves with the family and talking, it makes me feel really good, said Victor.
"We have such a family environment that people could come and have a good time here," Victor also said.
Hacienda Mexican Grill and Cantina is at 2912 Court Street in Pekin. It's open Monday through Thursday from 11 a.m. to 8 p.m. and Friday and Saturday until 9 p.m.
You can follow Edgar's journey as a comedian on his website, Facebook and Instagram.
Copyright 2023 WEEK. All rights reserved.