You Gotta Eat: Medici in Uptown Normal is much more than the mulberry tree
Published: Oct. 12, 2023 at 10:37 PM CDT
NORMAL (25News Now) - The signature mulberry tree inside the restaurant attracts a lot of attention, but the food at Medici in Uptown Normal keeps people coming back.
The mulberry tree in the middle of the restaurant makes the place unique. It used to be on property in back of the restaurant.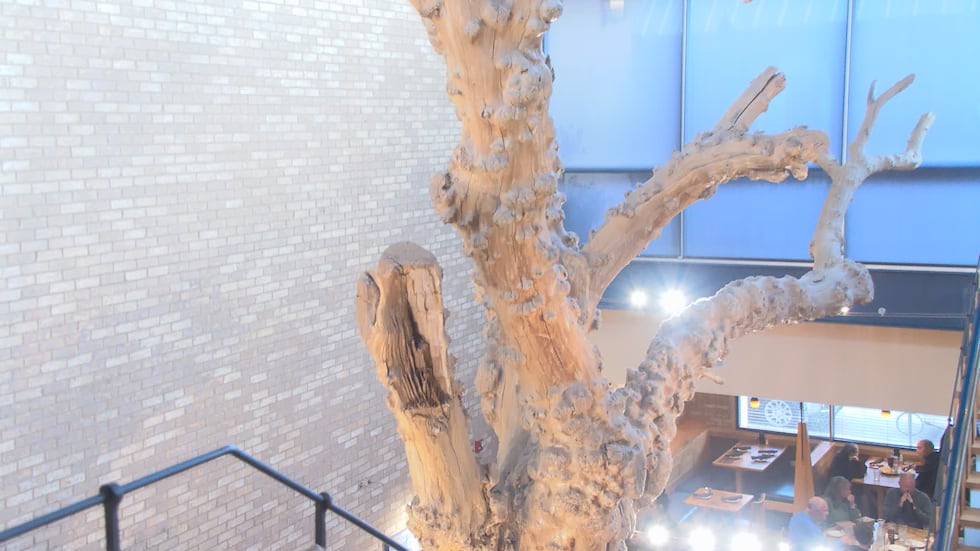 "So, it's our famous mulberry tree. It's got kind of an anomaly on it. It's got a bunch of gnarls, those little like knots on it. a lot of mulberry trees don't have those, so it's super interesting. (It's) a rare tree honestly, so we got it basically petrified if you will and it's the aesthetic centerpiece for the restaurant," said Medici General Manager Alex Ebert.
He says the restaurant has a little bit of everything for everyone.
"You can come in here and spend a lot of money, or you can come in here and spend a little bit of money. It's definitely got more of an upscale feel to it, but it doesn't necessarily have to be that either. You can come in with jeans and a t-shirt and still be within the comfort zone everybody else is a part of," said Alex.
Edgar Sandoval and 25News photojournalist Andrew Best started with the pretzel sticks with gouda.
Andrew had the Salmon Brulee featuring parmesan seafood risotto, grilled asparagus with a lobster tarragon cream.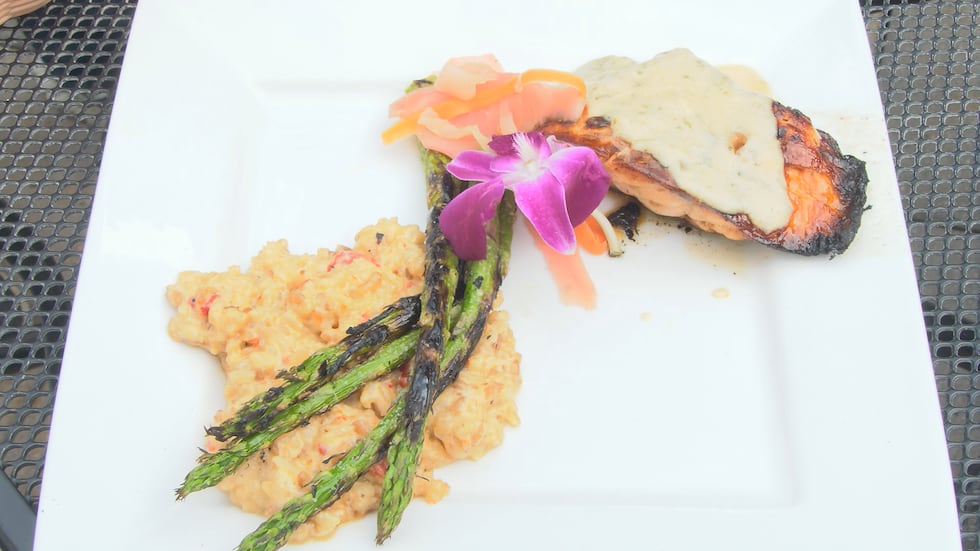 "It's cooked so well, it just breaks apart, almost melts in your mouth, said Andrew.
Edgar had the Italian Butternut Squash Gnocchi with Italian sausage, tomatoes, onion, spinach and a brandy cream sauce.
"That cream sauce, it's really smooth, really rich. it's very good," Edgar said.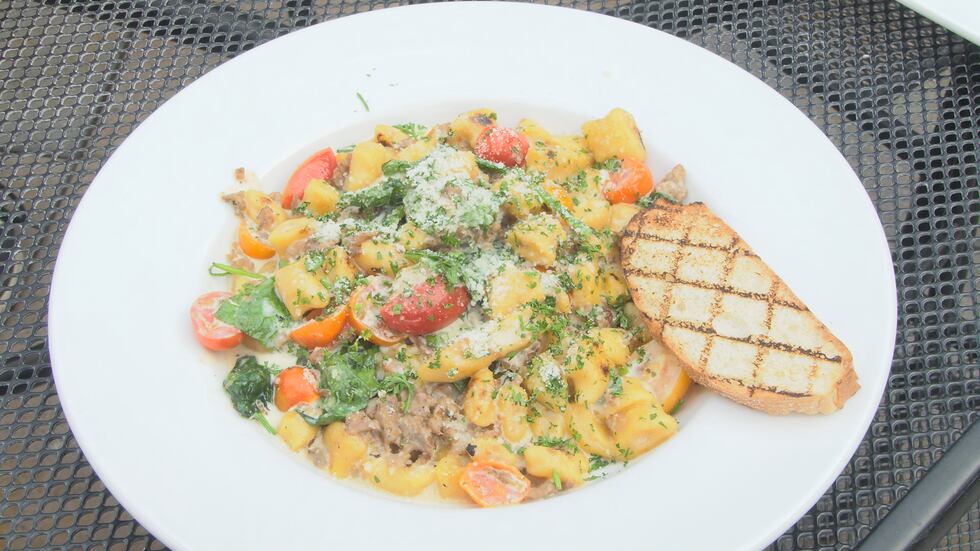 Medici is open Tuesday through Thursday from 11 a.m. to 9 p.m., Friday and Saturday until 10 p.m. and Sunday from 10 a.m. to 3 p.m.
Medici is located at 120 North Street in Uptown Normal.
On Friday, Edgar is opening for Roseanne and True Lies Actor/Comedian Tom Arnold at Donnie B's in Springfield. Showtime is Friday at 9:30 p.m.
Copyright 2023 WEEK. All rights reserved.