You Gotta Eat: For owners of Delavan's only restaurant, it's more than just following their dream
Edgar tries the fried chicken, while Andrew is treated to the Champers burger
Published: Oct. 5, 2023 at 11:04 PM CDT
DELAVAN (25News Now) -It's the only restaurant in Delavan, but the new owners hope their efforts and their food will inspire new development there.
The story starts as a wife and her husband following their dream and taking over a restaurant, but now they hope it'll spark growth for an entire town.
Laura Calsyn and her husband Josh Grys had dreamed of owning their own business when they ended up at The Farmhouse for a meal.
So, we were eating lunch, and the bartender of 21 years was here, and I was like, 'is this place still for sale?' and she was like, 'yes, do you want to buy it?' and I was like, 'I think we do,' and my husband was like, are we sure we're buying this?' and I was like, 'we're buying this!'"
They were excited, but apprehensive taking on this challenge.
The community is there backing us to make it thrive. It's all the little changes we make, everyone is so supportive and so excited, so it's been great," said Laura.
Photojournalist Andrew Best tried the Champers burger, named after and inspired by a regular customer's service dog, who was trained in Texas. Andrew thought the burger was great, accompanied by barbeque sauce, grilled jalapeno and pepper jack cheese.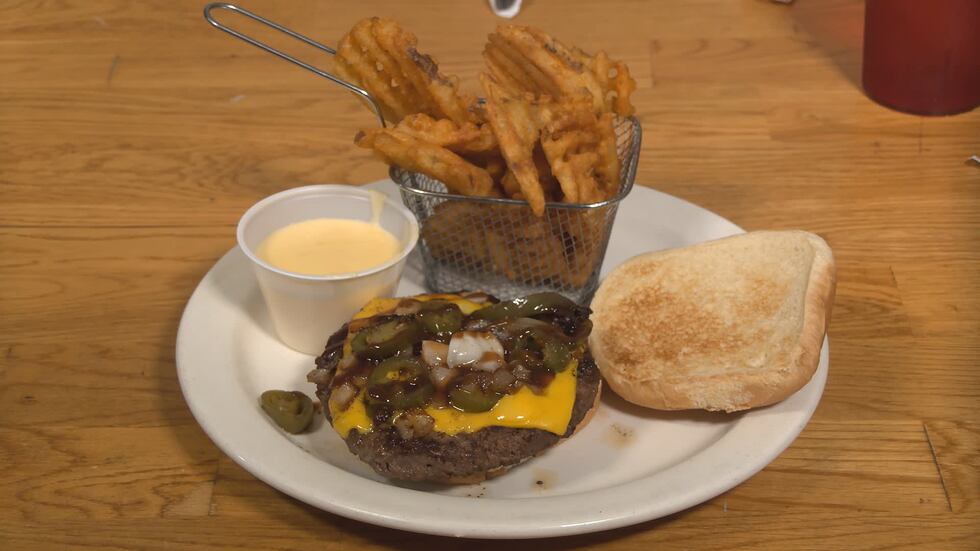 "I feel a little bit of the heat, but it's very mild." remarked Andrew.
"I feel like everybody here is just family, and so Champers is just part of the family," Laura said.
Edgar Sandoval had the fried chicken, which was juicy and cooked just right. He loved the garlic cheese curds.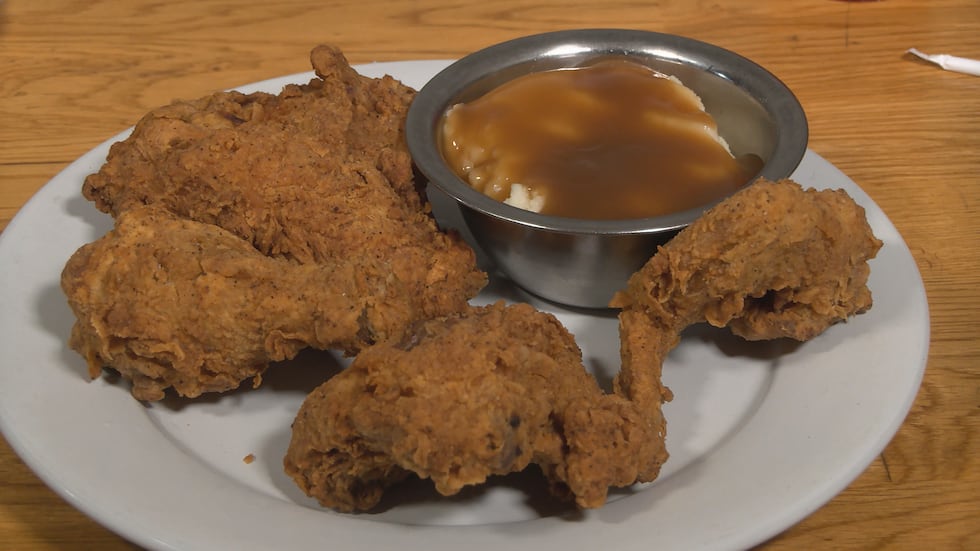 "The owner said it's like garlic bread that melts in your mouth, and she did not lie," Edgar said of the garlic cheese curds.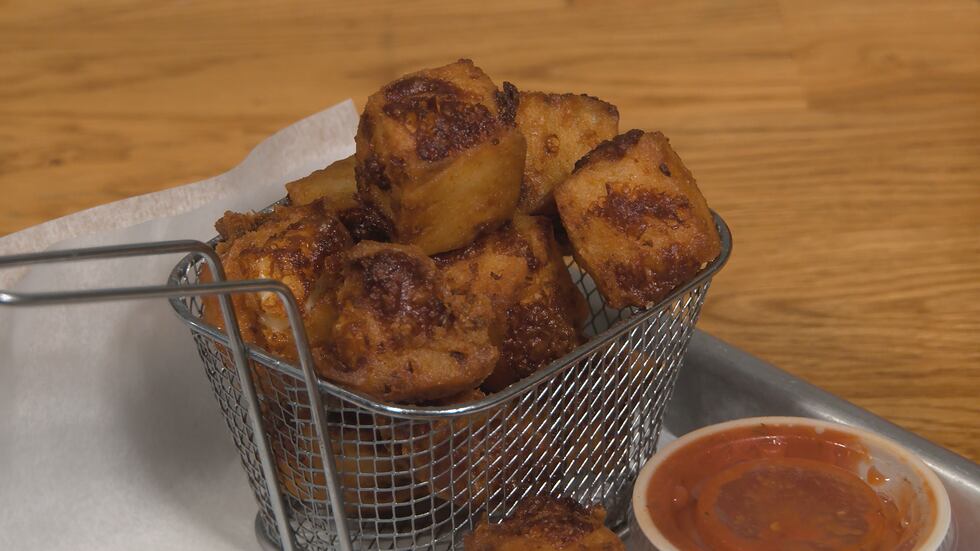 Alison Knapik and Shelia Hayes work at the high school. They love food and that The Farmhouse gives back to the community.
I direct the musicals and they sponsor our banquet every year here," said Alison.
"I just love Laura and Josh. Love eating here at the restaurant. Their fries are fantastic," she said.
Shelia said, "I probably eat here three or four times a week. I'm definitely ordering lunch. They have a great salad, and the salad ingredients are always fresh and that's really important to me."
Laura hopes what they're doing at The Farmhouse will inspire others to start businesses and revitalize Delavan. They'll be hosting monthly meetings where the city and some outside consultants will help educate entrepreneurs.
"It's just exciting," said Laura.
"Business brings business, and we can all work together and make the community a better place. Everybody just wants the best for this community so we're just going to do our best to help revitalize it. This is the place where we're going to raise our kids," Laura said.
The Farmhouse at 120 E. 5th Street in Delavan is open from 11 a.m. to 10 p.m. Monday through Friday, and until 1 a.m. on Friday and Saturday.
This weekend, Edgar is headlining for the first time at the Jukebox Comedy Club, 3527 West Farmington Road in Peoria. He's headlining for one night only on Saturday at 8 p.m. Tickets are available on Jukebox Comedy Club's website.
Copyright 2023 WEEK. All rights reserved.