Rain chances going up, temperatures going down
Much cooler weather is on the way by the end of the week
Published: Oct. 3, 2023 at 2:34 PM CDT
PEORIA (25News Now) - It was another summer-like day today with highs running upward of 15 degrees above average, but get ready for some significant changes to our weather. Two cold fronts will bring chances for showers to Central Illinois as well as much cooler weather by the end of the week.
Tonight and Tomorrow:
Expect increasing clouds this evening which will lead to mostly cloudy skies overnight. Lows tomorrow will be in the mid to upper 60s, which is about 15-20 degrees above average for this time of year.
Mostly cloudy skies will continue throughout the day tomorrow. We may see a few isolated showers or storms tomorrow afternoon, especially near and west of the Illinois River, but rain chances are only about 30%. It will still be warm tomorrow with highs in the low 80s, but it won't be quite as warm as what we've seen for the last couple of days.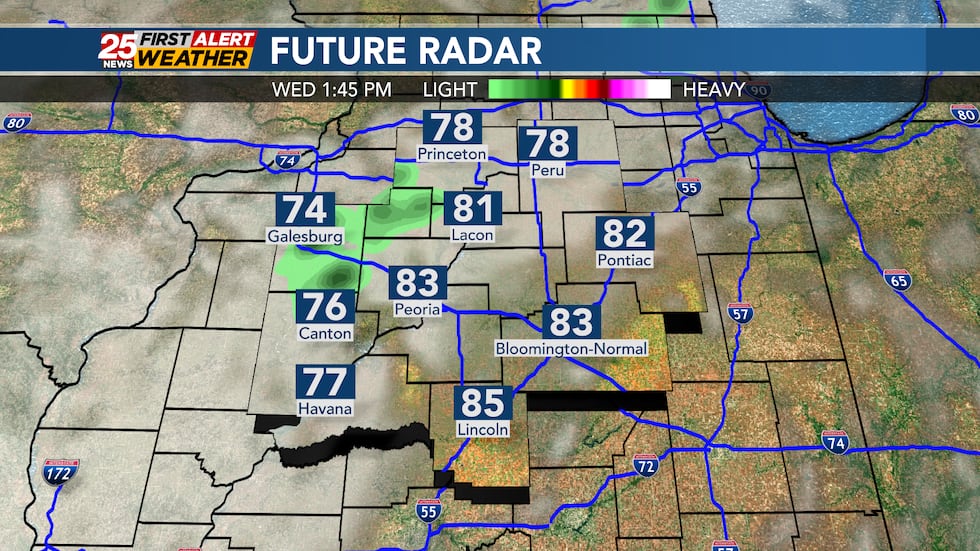 Thursday Through This Weekend:
More widespread showers and possibly even a few storms will be possible late Wednesday night into Thursday morning as the first of two cold fronts passes through Central Illinois. Locally heavy rain may be possible at times, but overall rainfall totals should remain near or less than 0.50″ for most of Central Illinois. The highest rainfall totals will likely be for areas east of the Illinois River.
Forecast models continue to advertise dry weather returning for the second half of the day on Thursday, and possibly even a return to sunny skies. Highs will drop into the mid 70s Thursday afternoon.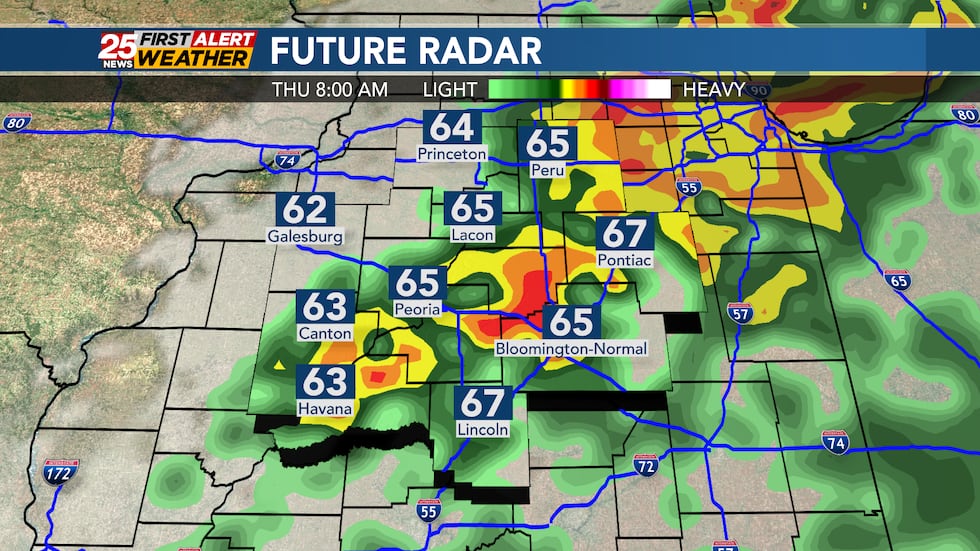 A second cold front will pass through late Thursday into early Friday morning. We may see a few isolated showers on Friday, but for now rain chances are only about 20%. We'll also be breezy behind the front with wind gusts upward of 30 mph Friday afternoon and evening.
Temperatures will continue to tumble as we head into the upcoming weekend. Highs will be in the low 60s on Friday and could be as low as the upper 50s on Saturday. We'll rebound back into the 60s on Sunday. Overnight lows later this week may be as low as the upper 30s and low 40s.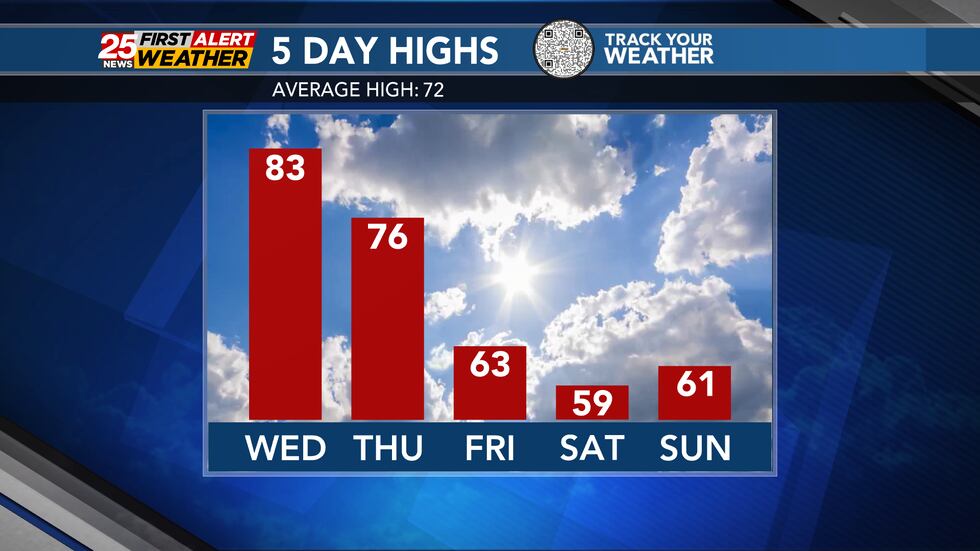 Tune in this evening for your full First Alert 10 Day Forecast!
Copyright 2023 WEEK. All rights reserved.