80s to 70s to 60s over the next few days!
Midweek rain chances
Published: Oct. 3, 2023 at 8:00 AM CDT
PEORIA (25News Now) - Expect another very warm day today with highs in the mid to upper 80s! High level clouds will increase this afternoon, filtering out some sunshine. The added clouds will be from a system that is approaching from the west that will bring us some rain chances over the next few days.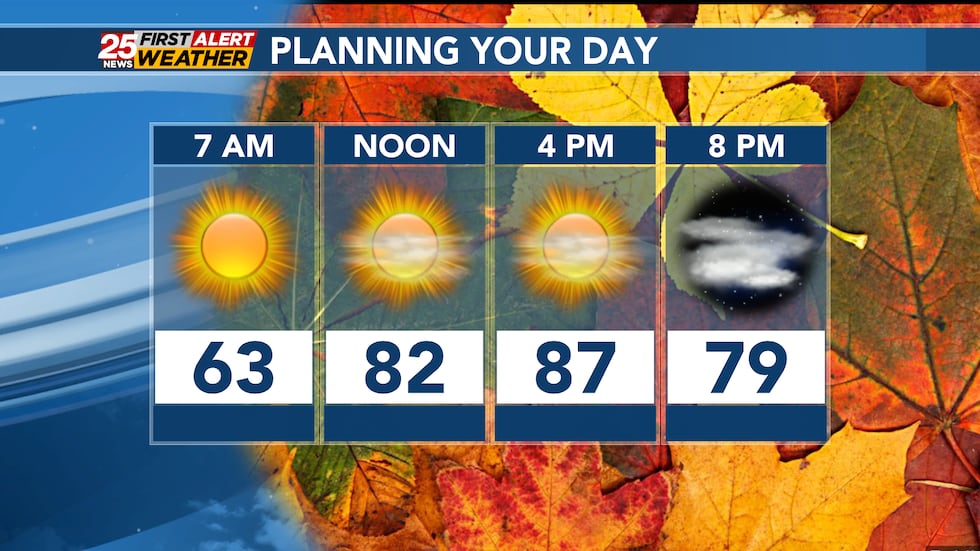 A series of cold fronts will move through the area Wednesday through Friday, cooling temperatures after each passage. Wednesday will start off with mostly cloudy skies. Scattered showers ahead of the cold front will be possible throughout the day with highs only falling into the low 80s. The cold front will pass Wednesday evening into Thursday morning. Rain chances will be highest along the front, especially Thursday morning east of the Illinois river. Showers and isolated thunderstorms could bring rainfall amounts anywhere between a quarter to an inch and a quarter by Thursday evening.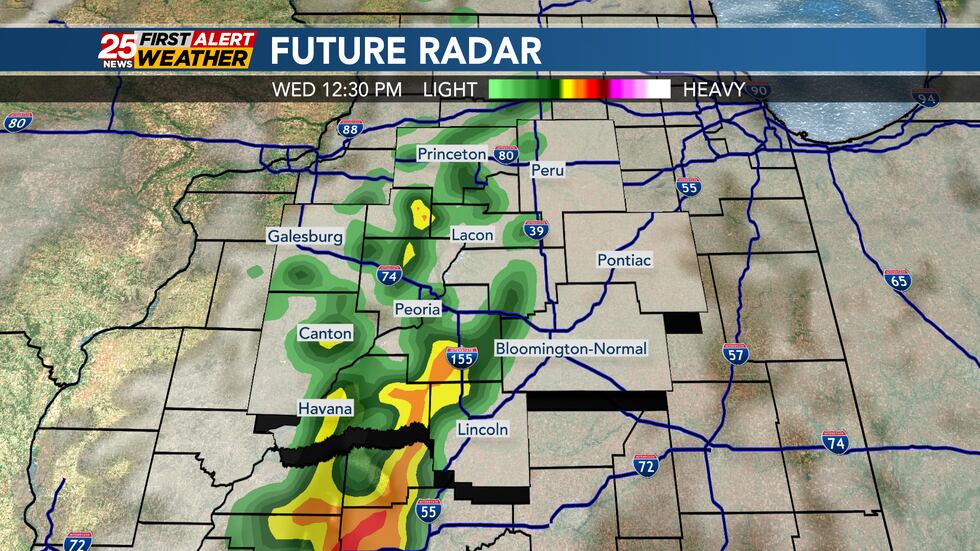 A second cold front looks to move through by Friday morning and looks like it'll be mostly dry as it passes. So highs will fall from the mid 70s Thursday to the upper 50s and low 60s to close out the week. Morning lows to kick off the weekend will dip into the low to mid 40s and highs will stay near 60 with mostly sunny skies.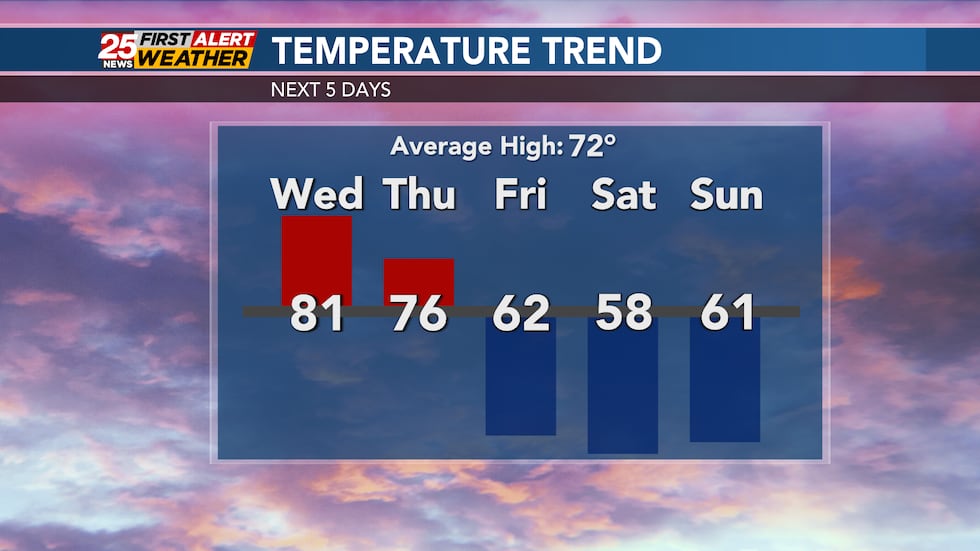 Temperatures will climb closer to normal in the low 70s by the end of the 10-day forecast!
Copyright 2023 WEEK. All rights reserved.