Hot start to the week, cooler by Friday
Published: Oct. 2, 2023 at 5:21 AM CDT
PEORIA (25News Now) - Temperatures will continue to surge well above our seasonal averages for the start of the work week as summer continues to hang on. If you're hoping for some fall-like conditions, we'll see changes arrive by the end of the work week due to our next passing storm system during the midweek.
Monday: If you enjoyed this past weekend's weather, then you will enjoy the start of the work week. Temperatures will continue to trend around 15-20 degrees above our seasonal averages as high pressure and southerly winds drive the forecast. You will want to have the sunglasses ready to go as sunny skies are expected to continue for Monday.
Temperatures will quickly climb throughout the day after starting the morning commute in the upper 50′s to mid 60′s. Daytime highs will be near record in some locations with temperatures in mid to upper 80′s. Expect a high of 88 degrees in Peoria. This would bring us just 3 degrees shy of the previous daytime high record of 91 set back in 1922.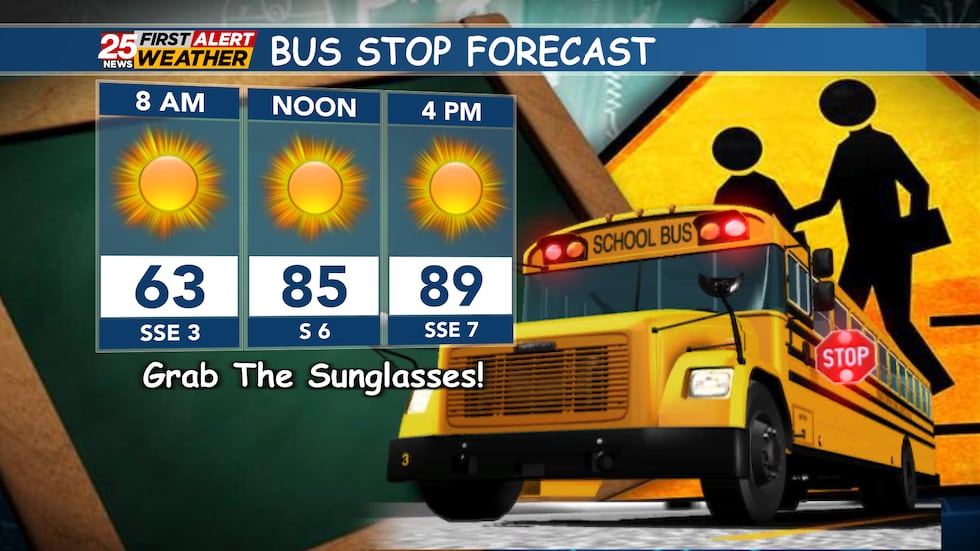 Rest of the Week: Tuesday will be a near carbon-copy of Monday with sunny to mostly sunny skies and temperatures trending in the upper 80′s to around 90 degrees. Changes will begin Wednesday as a cold front will begin to approach from the northwest. This cold front will bring the chance for a few showers Wednesday afternoon into the evening. Rain chances will continue to increase through Thursday morning before coming to an end.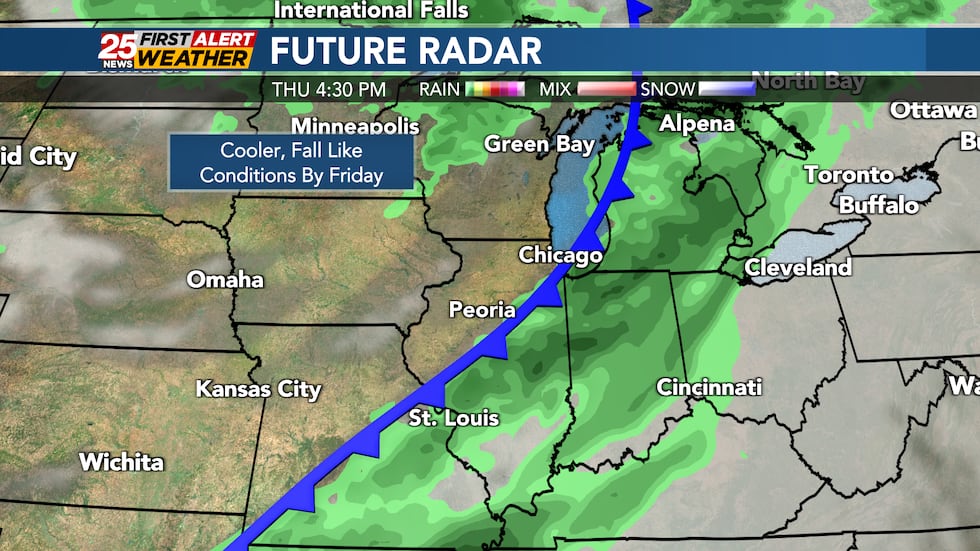 This cold front will also drive cooler, more fall-like conditions back into Central Illinois. Temperatures will fall by nearly 25 degrees between Wednesday and Friday afternoons. Wednesday will feature temperatures in the lower 80′s ahead of the front. By the time the front passes, we will see daytime highs fall to the lower 60′s Friday and even into the 50′s Saturday!
Make sure to tune in this morning for the full 10 Day First Alert Forecast!
Copyright 2023 WEEK. All rights reserved.