Dr. Jekyll and Mr. Hyde weather this week
It's the two faces of fall temperatures. Highs will climb near 90 on Tuesday but after 2 cold fronts this week, highs will be in the upper 50s on Saturday. Both fronts will bring rain chances Wednesday and Thursday, but the big story will be chilly weather on the weekend.
Published: Oct. 2, 2023 at 3:06 PM CDT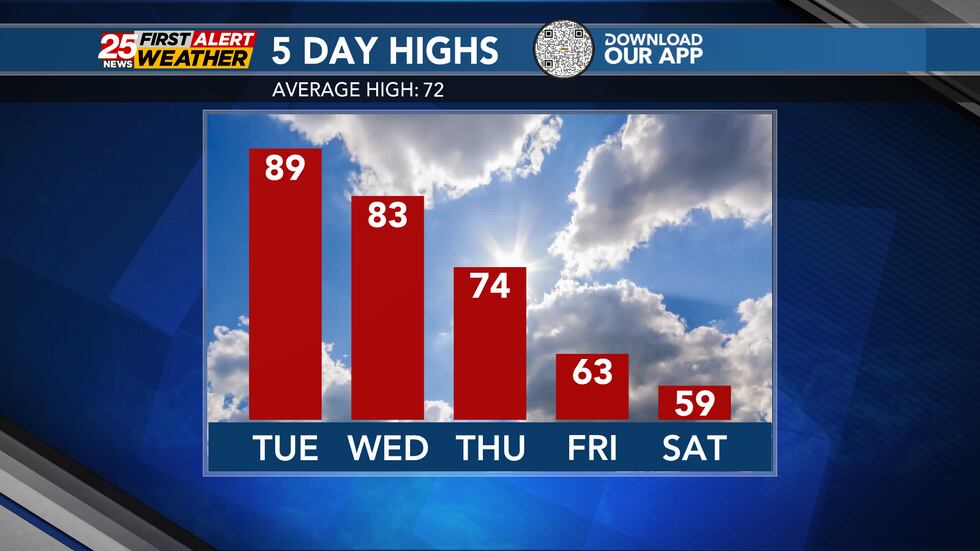 Copyright 2023 WEEK. All rights reserved.