Near-record highs Monday
Unseasonably warm weather continues
Published: Oct. 1, 2023 at 4:53 PM CDT
PEORIA (25News Now) - A high pressure system over the Great Lakes continues to keep our weather quiet, dry and warm. Overnight lows will be in the upper 50s near 60, and highs will be in the upper 80s. The record high in Peoria is 91 degrees and the forecast high is 89, so we're cutting it close!
Highs will be in the mid to upper 80s yet again on Tuesday with mostly sunny skies. Cloud coverage will increase Wednesday as our next rainmaker moves in. A few scattered showers can be ruled out ahead of this system's cold front. Highs will be a touch lower in the upper 70s and low 80s Wednesday, then they'll be even cooler to end the work week and start the weekend.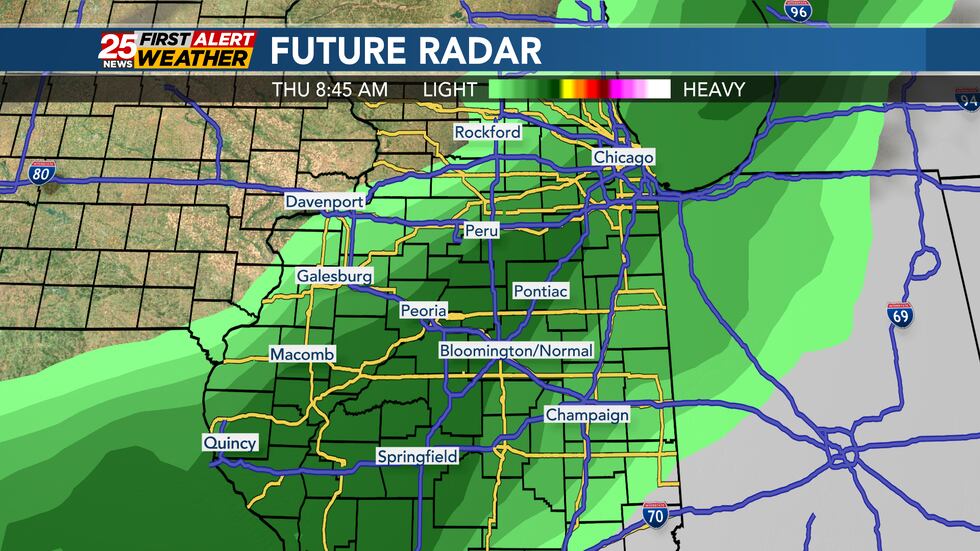 Although the weather will be quiet and mostly-partly sunny, highs Friday will be in the mid 80s. Saturday will take a dip into the upper 50s near 60 while starting off with morning temperatures in the low 40s! Sunday shows temperatures warming up a bit into the mid 60s. As we head into the following work week, it looks like temperatures will regulate and be more seasonable in the low 70s.
Copyright 2023 WEEK. All rights reserved.