Peoria County residents ask Board committee for moratorium on CO2 pipelines
Published: Sep. 25, 2023 at 9:25 PM CDT
PEORIA (25News Now) - People in Peoria County are saying no to a proposed CO2 pipeline and they're calling for the county government to join them.
Peoria County Board's Land Use committee is not often filled with people. The group decides county zoning issues, building inspections, and general planning. The room was packed Monday afternoon, many attendees holding little yellow signs calling for a moratorium on CO2 pipeline proposals.
"For anyone to say to me 'I want to take poison from up here and ship it down here and I don't care about the people in between,'" Hanna City resident Julie Smith said during public comment. "It doesn't make sense to me."
Confusion, concern, and fear still remain among those residents, many in the direct path of the pipeline.
The pipeline is not a certainty yet. Wolf Carbon Solutions still needs approval from the Illinois Commerce Commission. A decision is expected in May of next year.
Chair of the Land Use Committee Paul Rosenbohm declined to make a statement on camera but said the moratorium would be a moot point in his opinion. State law dictates county and city governments can't make rules more restrictive than what's on a state level for certain utilities.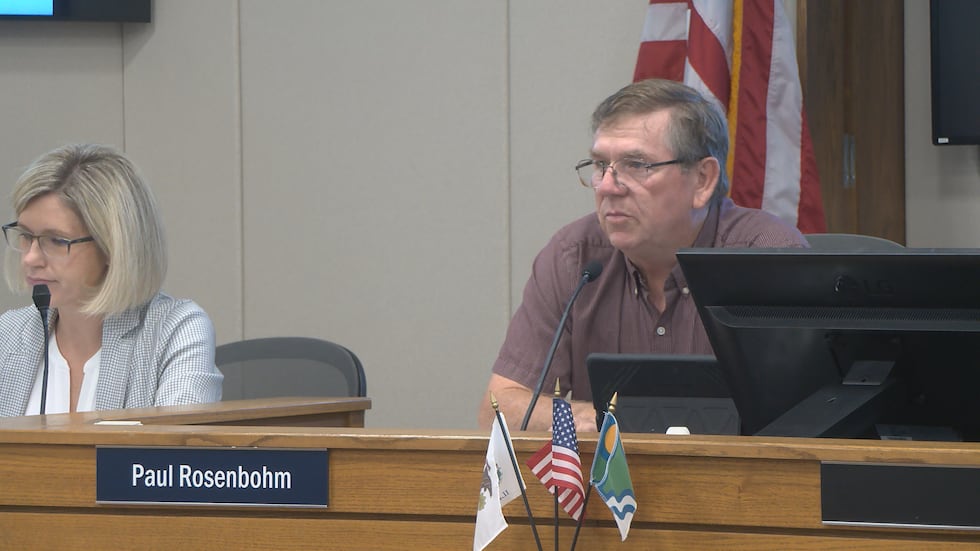 Peoria County plans to file a petition to intervene, meaning they will essentially have a seat at the table while the state mulls over whether or not to approve the proposal. Tazewell County has already been granted such a petition.
The proposed project is a 259-mile CO2 pipeline stretching from Cedar Rapids, Iowa to Decatur. Wolf Carbon Solutions, the company behind the proposal, plans for ethanol plants to deposit their CO2 along this pipeline where it will be put deep underground in Mt. Simon in Decatur.
You can read more about the pipeline in our previous coverage, linked below.
The people who spoke out Monday during the regular meeting of the Land Use Committee are worried they will sacrifice their land's property value, or their lives in the event of a catastrophic rupture in the pipeline.
"One incident could mean seconds, minutes, not long until they, their prized animals, or others could be unconscious from lack of oxygen," member of Heart of Illinois Sierra Club Joyce Blumenshine.
They are asking the committee to put that moratorium forward until more federal regulations come out regarding CO2 pipelines. Those regulations aren't expected to come down until October 2024.
"There are sincere concerns about the CO2 pipeline under an extreme amount of pressure to keep the product in liquid form and transport," Peoria Farm Bureau President Bob Janssen said. Janssen spoke on behalf of the county farm bureau and said he plans to bring these concerns to the statewide agency as well.
Some at the meeting felt Rosenbohm could still issue a moratorium without running into hot water with state law.
Rosenbohm said he hears the citizens' concerns and he's glad people shared their opinions. The pipeline was not on the agenda Monday afternoon, so no official action was taken.
Copyright 2023 WEEK. All rights reserved.