ISU's interim leader keeps to himself his plans about seeking presidency longer-term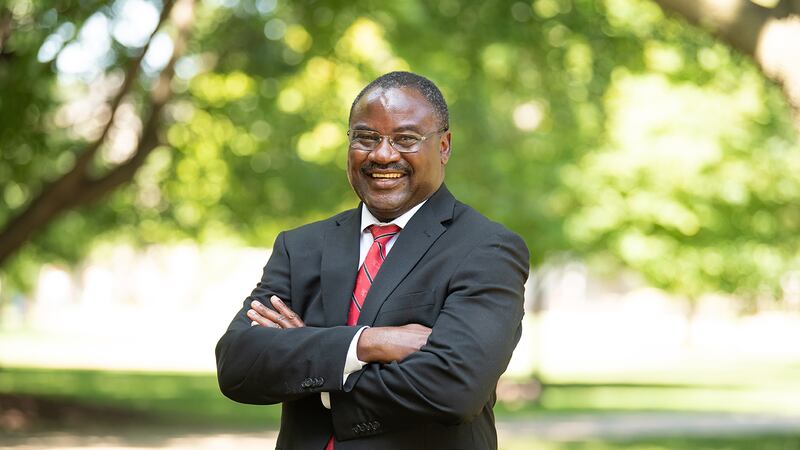 Published: Sep. 22, 2023 at 10:05 PM CDT
NORMAL (25News Now) - Illinois State University's interim president is not saying publicly if he wants to serve in the role longer-term, but many people on campus would be surprised if decides not to apply for the job because they believe he's done well so far.
Aondover Tarhule became the university's temporary leader when the school's 20th president, Terri Goss Kinzy, unexpectedly resigned in February.
Earlier this month, the university hired a search firm at a cost of $110,000 plus expenses to gather a list of candidates to replace Kinzy.
Tarhule, formerly ISU's provost and vice president for academic affairs, is not making any announcements about his intentions, said university spokesperson Eric Jome. Instead, Tarhule said he's concentrating on his current responsibilities, according to Jome.
"So far, so good," an ISU professor told 25News. "There's a positive feeling about him on campus," the professor said.
Tarhule also received praise from ISU Academic Senate Chair Martha Horst when she introduced him prior to his State of the University address.
Horst noted Tarhule embraced ISU's "culture of shared governance" in guiding the university through uncertainty that followed Kinzy's departure and the resignation in April of Athletics Director Kyle Brennan.
"He met with all shared governance leaders at the beginning of his tenure to address concerns we may have regarding the sudden and difficult transition," said Horst when she introduced Tarhule to the audience.
"He listened to the concerns of the faculty and student senators after reports of financial irregularities in athletics last year. and then paused a planned student fee increase related to athletics because of that, Horst said.
"He listens to us, and treats us with respect," she said.
Copyright 2023 WEEK. All rights reserved.