Dog left taped in box outside animal shelter battling heartworms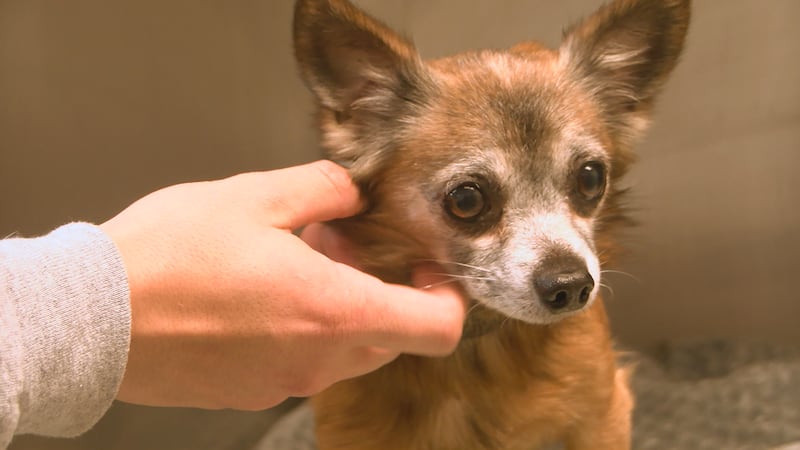 Published: Sep. 22, 2023 at 6:09 PM CDT
PEKIN (25News Now) - There's still a long recovery ahead for the senior chihuahua left inside a taped up box overnight Sunday.
Malone, the chihuahua now in the custody of Tazewell Animal Protective Services, or TAPS, was decompressing with lots of attention and care from the staff according to Facebook posts earlier this week.
Now, he has heartworms and his treatment will cost $750. TAPS Executive Director Holly Crotty said it's another expensive vet bill in a year of increased expenses.
"It's been a tough year already with increasing expenses but we need your help. We cannot provide the level of care that we provide for animals without community support," Crotty said in a Facebook post asking for donations.
The post also mentions another dog in need of surgery.
Heartworms can occur in cats and dogs. It is caused by a parasite that enters their system through a mosquito bite. It's a serious disease that can result in death if left untreated.
On Facebook, TAPS says that Sunday night at around 11:01 p.m., a white SUV or minivan was seen on camera footage pulled into the parking lot next to TAPS. A person ran over to the TAPS mailbox and left a box next to it, leaving the scene after four minutes.
The dog was discovered at around 6:30 a.m. Monday when morning walkers were out and discovered the cold, petrified chihuahua inside.
It had been left in a taped box for around 7.5 hours.
Crotty said in the Facebook post Malone has received multiple applications, but he cannot be put up for adoption until he has a clean bill of health.
Copyright 2023 WEEK. All rights reserved.