UPDATE: Police chief describes 'chaos' after mass shooting on Peoria's south side
Police say an adult male and a juvenile male are hospitalized in critical condition
Published: Aug. 30, 2023 at 9:48 PM CDT
UPDATE 11:40 P.M. - Peoria Police Chief Eric Echevarria said officers found six victims on West Marquette Street after responding to a pair of ShotSpotter alerts, one right after the other. The first alert indicated 10 rounds were fired, and the second alert indicated 19 more rounds were fired.
Police say there are six victims, five of them with gunshot wounds. The other victim suffered a laceration.
An adult male and a juvenile male are in critical condition, according to police. The other gunshot victims, an adult male and three juvenile males, suffered non-life-threatening injuries, police said.
Echevarria spoke with 25News at the crime scene.
"When we arrived here, obviously there was chaos," said Echevarria.
"You can imagine when you have six victims and family members, and everybody that comes out from their homes, nobody wants to hear that amount of gunfire in their neighborhood. One round is enough, let alone 29 rounds," the chief said.
Wednesday night's mass shooting comes during a time of high tensions following four shootings in four days, leaving two people dead and a 17-year-old charged with one of the killings.
"We've had numerous shootings in the last week. Our officers have been very busy working these shootings and these investigations, and we've got to figure out now what's linked to what, and who's causing this, and what is really going on behind the scenes between these parties," Echevarria said.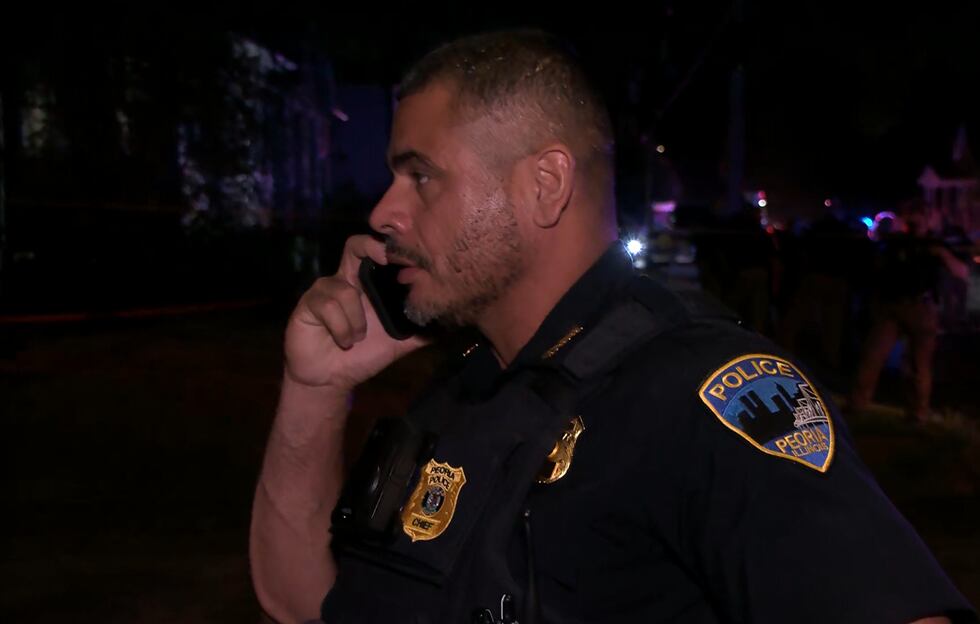 UPDATE 10:45 P.M. - In addition to the crime scene, police are at OSF St. Francis Medical Center where the six victims were taken. Peoria Police say two of the victims are in critical condition.
Police were at OSF where many people gathered after the shooting. OSF is the area's only Level 1 trauma center.
UPDATE 10:06 P.M. - Peoria Police confirmed six people were wounded Wednesday night in a shooting on West Marquette Street, on the city's south side.
Police said two of the victims were critically injured.
All of the victims were taken to a local hospital, a police spokesperson said.
PEORIA (25News Now) - A 25News crew sees a large police presence on West Marquette Street, between South Westmoreland Avenue and South Madison Park Terrace.
Three police agencies are on the scene: Peoria Police, the Peoria County Sheriff's Office and Illinois State Police.
Police were not immediately available to provide information about what happened.
This story will be updated.
Copyright 2023 WEEK. All rights reserved.