Chillicothe man's homecoming after life-saving surgery filled with gratitude
Published: Aug. 16, 2023 at 11:22 PM CDT
CHILLICOTHE (25News Now) - A Chillicothe native, who received a life-saving double-lung transplant, knows his neighbors and friends are cheering him on in his multi-year battle with cystic fibrosis.
Wednesday night, Dallas Stallion received a Chillicothe Police escort when he arrived home after undergoing surgery in late July at Loyola Medical Center near Chicago.
Stallion, 27, faced a lot of challenges to reach this stage, including a four-year wait to receive his new lungs.
Stallion found that he has his own Dream Team of supporters, who followed his mother's call for action.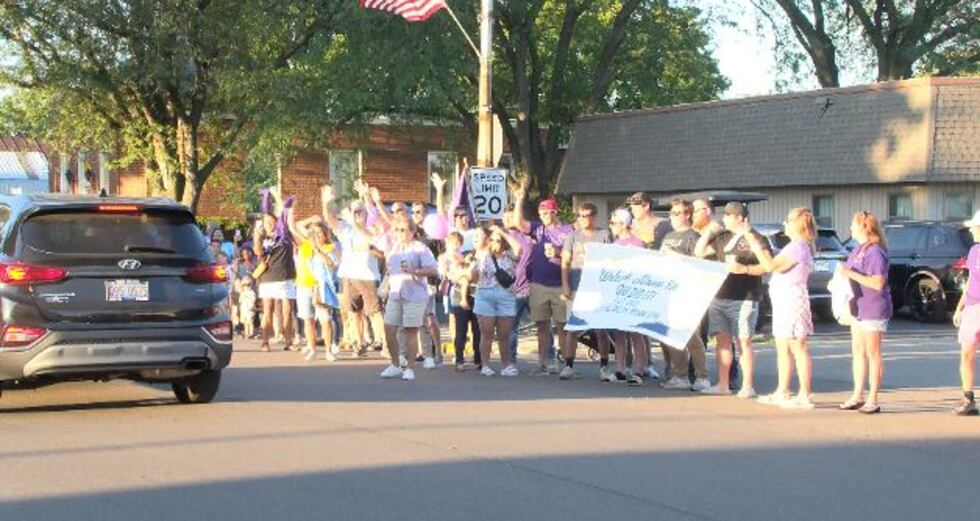 "Most importantly is feeling so grateful for the donor, and the donor's family, and how gracious and important it is to donate organs because my son is a living proof of how it gives people a second lease at life," said Stallion's mother Gennifer Jeffries.
"He said with every breath he takes, he'll forever honor that family," she added.
The first thing Stallion wanted to do when he got home was to hug his daughter.
Between 100 and 200 people attended Stallion's homecoming.
Copyright 2023 WEEK. All rights reserved.