Key decisions ahead as Peoria Heights pursues contract with Peoria for advanced fire service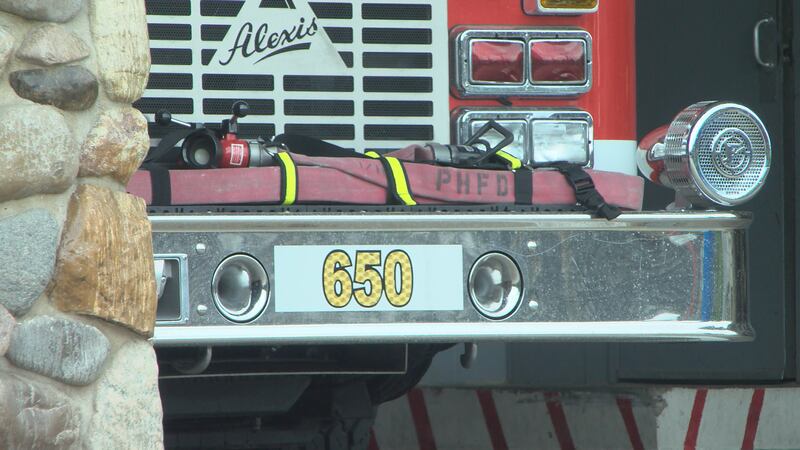 Published: Jul. 22, 2023 at 12:26 AM CDT
PEORIA HEIGHTS (25News Now) - The Peoria Heights Village Board narrowly approved a plan Tuesday to pursue an Advance Fire Service contract with the Peoria Fire Department, while still maintaining the community's 106-year-old volunteer fire department.
Mayor Mike Phelan broke the three-to-three tie at the meeting, voting in favor of the plan to explore a contract for service with the Peoria Fire Department.
The Peoria Heights volunteer fire department would remain, and the village would also have the Peoria Fire Department for advanced fire service under what they are calling the hybrid form of service.
The specific terms of service will be spelled out in the contract language the board of trustees voted to create. The general cost for fire-related service calls last year was $307,000. That does not include the cost for Advanced Life Support (ALS) calls which seems like it would be charged on a per-call basis, but the exact amount of that per call cost or the average number of ALS calls a year are not completely clear.
Just like the divided council vote, this has been a significant point of debate among the Board of Trusties as well as village residents. Nevertheless, people on both sides seem to agree the safety of the community is paramount. Whether people are pro Peoria Heights Volunteer Department or pro Peoria Fire Service, the concern over the shrinking number of volunteer firefighters and their search for a new fire chief is a reality.
Mayor Michael Phelan says the village will continue the process of interviewing for a new fire chief at the same time they pursue the contract with Peoria.
Village Trustee Brandon Wisenburg was one of the no votes. He says he is still working on another proposal that would include a fire protection district and or a duty crew. Such a district is a taxing body, which would require a voter-approved referendum and take at least a year to achieve.
There is no date set for the village attorney and staff to report back with the proposed contract, expect to say this subject has been talked about since 2019 and there are at least general terms already set out. The proposed agreement will also be written in conjunction with the City of Peoria and will need the approval of both the Peoria Hights Village Board as well as the Peoria City Council.
As for Peoria Heights fire protection services before the contact is finalized, the Peoria Fire Department is still the closest mutual aid call in event of a structure fire or significant emergency. It remains unclear, however, whether the existing Peoria Heights volunteer department will continue to use other surrounding volunteer departments for mutual aid or start to exercise the pending relationship with the Peoria Fire Department before the contact is in place.
Copyright 2023 WEEK. All rights reserved.