Peoria courthouse plaza continues to be center of springtime music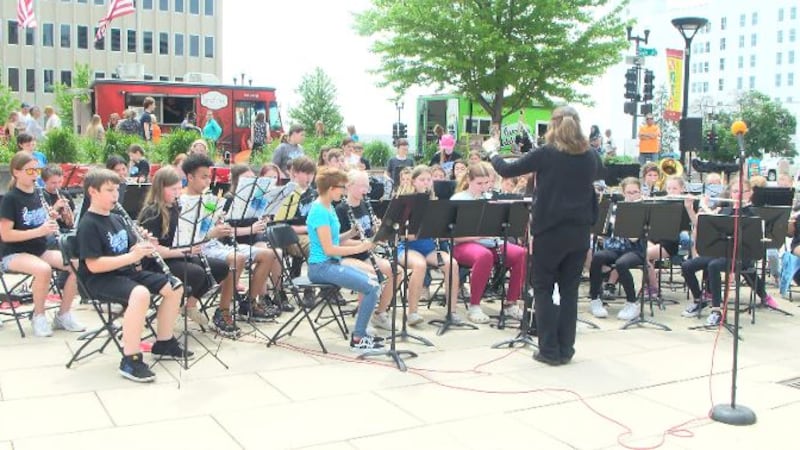 Published: May. 11, 2023 at 8:41 PM CDT
PEORIA (25News Now) - If you love music, Downtown Peoria is the place for you, for the next few days.
It's year 38 for the Gerald M. Brookhart Arts in Education Spring Celebration.
The Peoria County Courthouse Plaza is where it's happening.
42 schools from seven counties are participating.
The idea is to celebrate the arts in the schools.
"And the idea was to showcase what's happening in the schools," said David Poehls, director of special projects at the Peoria Regional Office of Education. "1985 was the first started off small, and it expanded into this, so it's phenomenal to see what's going on in all the schools over Central Illinois. It just keeps growing and growing. We want to keep it growing."
Different schools will be out there Friday through Sunday.
Copyright 2023 WEEK. All rights reserved.