2 Rivian vehicles now part of Normal's government fleet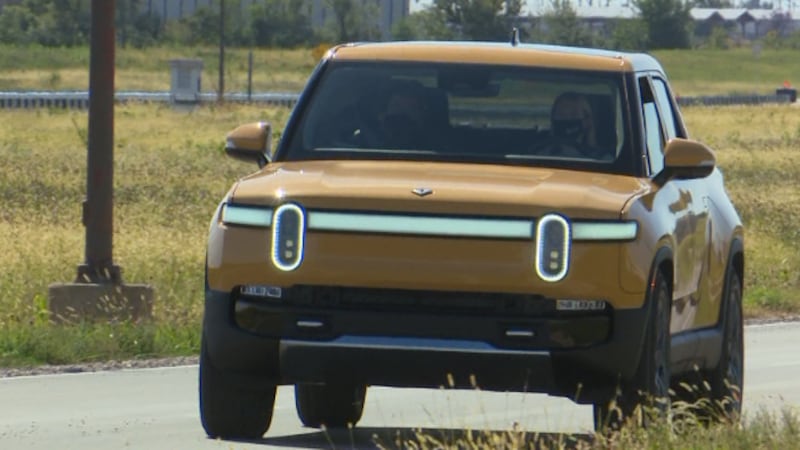 Published: May. 3, 2023 at 8:23 PM CDT
NORMAL (25News Now) - The Town of Normal now owns a Rivian sport utility vehicle and pickup truck, both made at the company's local factory, following a narrow town council vote last fall authorizing the purchases.
The council earlier this week reviewed government expenses for April that included buying Rivian's R1S SUV at a cost of $76,931. The town purchased Rivian's RIT pickup truck last fall at a cost of $72,631.
The costs were in line with the $149,000 that was budgeted in the vehicle replacement fund.
"The Town of Normal Rivian vehicles are part of the town's fleet and are available for use when representing the town," said Cathy Oloffson, who is Normal's Communications and Communications Director.
Of the 240 government vehicles, 10 can be used by the town's general staff, Oloffson said.
The council at its Oct. 17 meeting voted 4-3 to forgo the traditional bidding process to get the lowest possible price, instead favoring the local business that has employed thousands of workers and invested hundreds of millions of dollars to make electric vehicles.
Council members Scott Preston, Kathleen Lorenz and now-former Council member Stan Nord voted against the purchases.
In a report prepared for the October council meeting, staffers said the local government has historically supported the community's automaker, buying locally made Mitsubishi vehicles for its fleet.
Copyright 2023 WEEK. All rights reserved.