2 cannabis dispensaries win Normal Town Council approval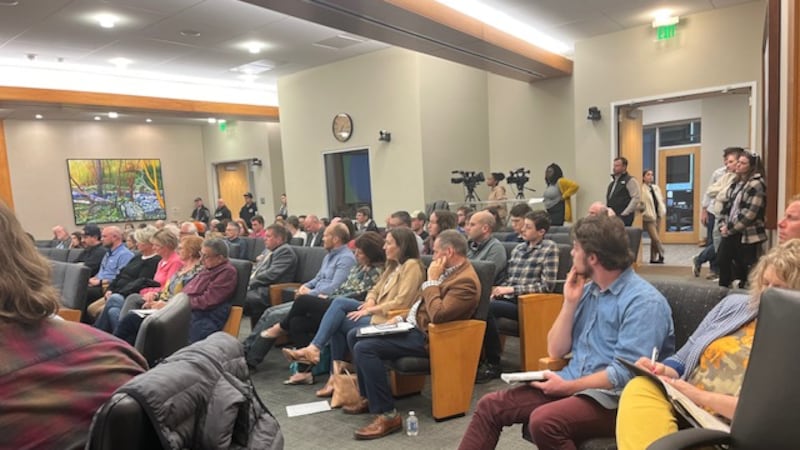 Published: May. 1, 2023 at 10:24 PM CDT
NORMAL (25News Now) - Before a packed audience, the Normal Town Council voted to allow a cannabis dispensary to be located near a busy east side intersection, while approving another dispensary on the west side of town.
It was less than three months ago, in early February, that the council overwhelmingly shot down plans for the High Haven dispensary, to be replace what's now the Mandarin Garden Restaurant on Mall Drive near College Avenue and Veterans Parkway.
This time the council's vote was unanimous to grant the special use permit because the new site plan has more parking, there's a narrower entrance and exit to the business and owners submitted a more detailed plan for security and lighting.
The council approved the other special use request on a 5-2 vote, despite concerns that it's difficult to add parking at the strip mall in the 1600 block of Northbrook Drive and West Raab Road.
The business will be called Revolution Dispensary.
Council members Kathleen Lorenz and Scott Preston voted against the second proposal.
The two votes followed comments from 11 people. Nine of them voiced objections to what will be Normal's second and third dispensaries for recreational use.
One of the opponents, Craig Stimpert, described the sale of recreational marijuana a "very risky social experiment" in which the government will benefit from added revenue from a sales tax.
Council member Karyn Smith, who voted with the majority, said the new dispensaries will keep prices down for marijuana, and the highly regulated product won't be laced with fentanyl.
Copyright 2023 WEEK. All rights reserved.