March Madness temperatures this week
We start the week feeling like winter, we'll see spring-like temperatures with rain late week, then another shot of cold air just in time for the weekend. Tuesday highs will be in the low forties (normal high is 50). Highs will be in the mid-fifties Wednesday. Highs will climb near 60 with rain Thursday but we're back to the forties Friday (St. Patrick's Day) then the thirties on the weekend.
Published: Mar. 13, 2023 at 2:33 PM CDT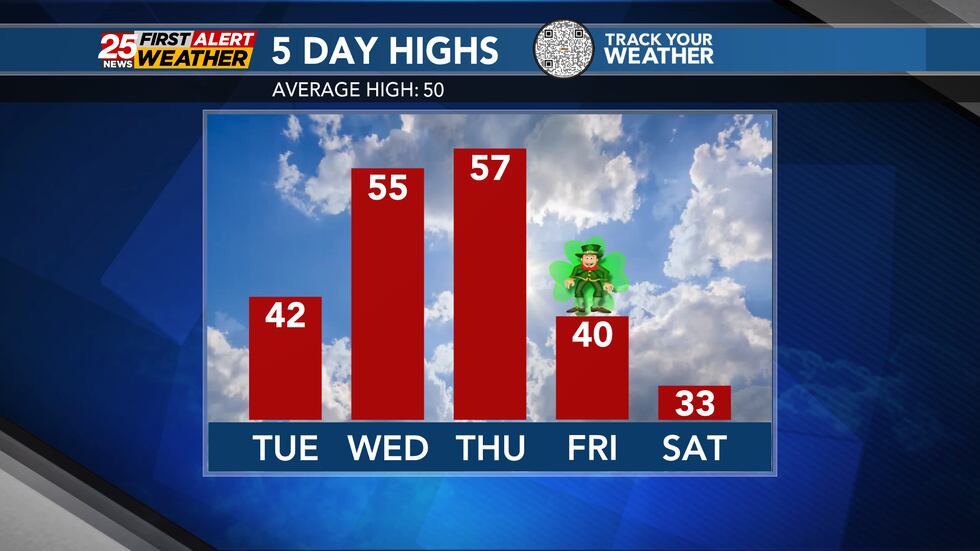 Copyright 2023 WEEK. All rights reserved.