Mild and breezy work week ahead with a few rain chances
Highs commonly in the 40s
Published: Feb. 5, 2023 at 4:19 PM CST
PEORIA (25 News Now) - Multiple systems will work through the region this week that will commonly bring in milder air with breezy winds, along with a few rain chances. Our first rain chance comes Monday night into Tuesday morning. As a system moves north of the region, it will swing a cold front through central Illinois Monday night.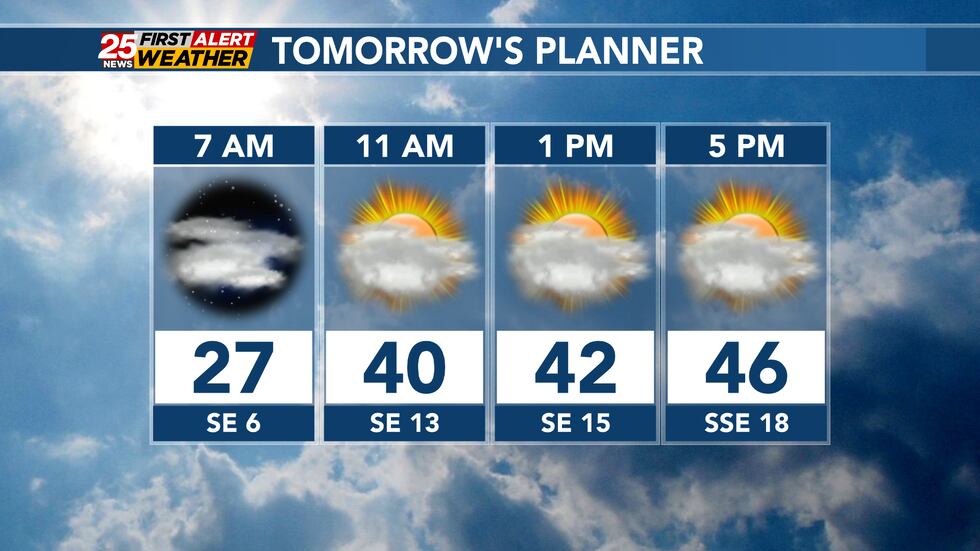 Before it arrives, a warm front will likely pass through Monday afternoon that will bring highs in the upper 40s near 50. Winds will be strengthening throughout the day and will gusts up to 30-35 mph from the southwest. It's likely our high temperature for Monday will be recorded in the evening hours (50 near midnight).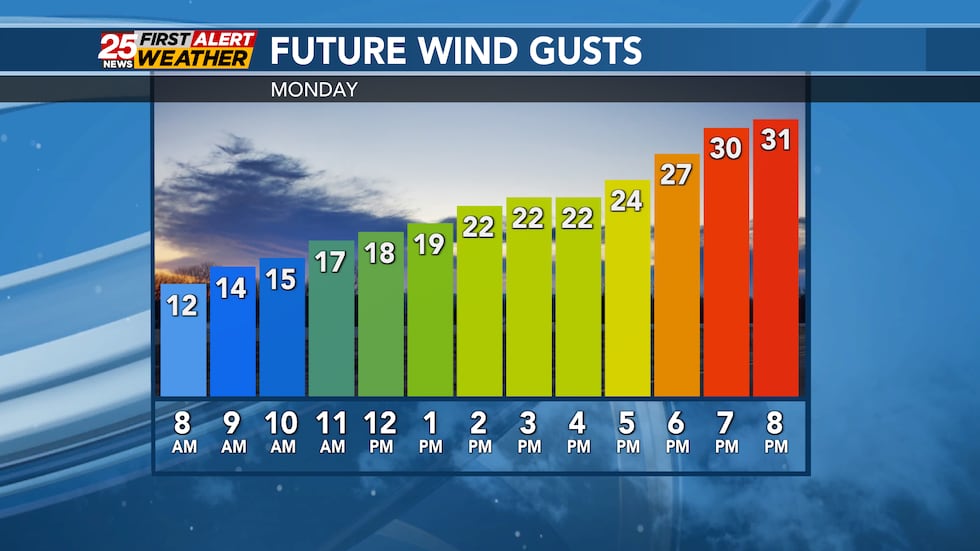 Rain showers will work through after midnight Monday and will likely be east of I-55 by the Tuesday morning commute. The rest of Tuesday will be dry with partly sunny skies. Highs will rebound as well, into the mid to upper 40s.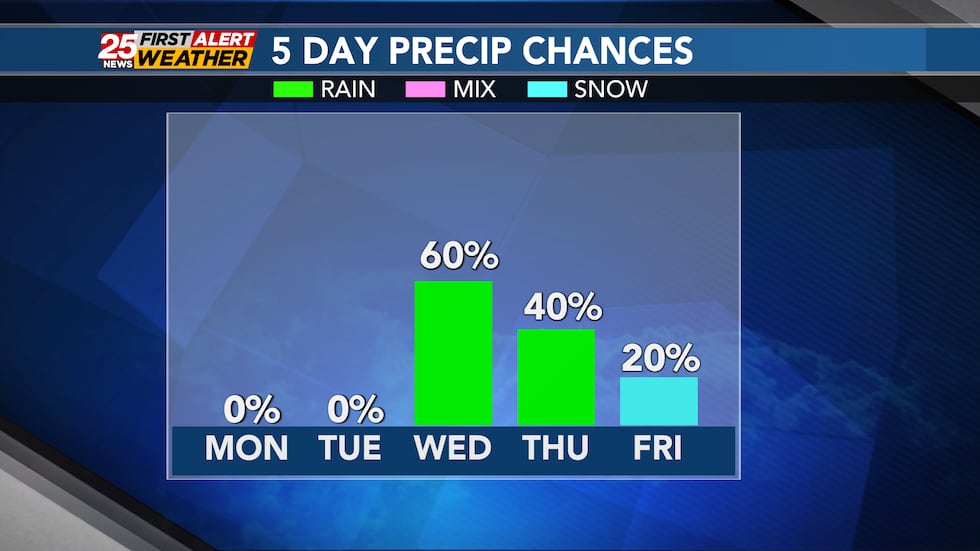 Our next system arrives quickly Wednesday late afternoon/early evening. Widespread rain showers look likely through the overnight hours into Thursday morning. If the system exits fast enough, the rest of Thursday would trend drier. If it slows down, we'll carry rain chances through Thursday night. As the system exits the region and another moves in behind, temperatures will return closer to normal in the 30s and we could see some flurries or light snow showers Friday.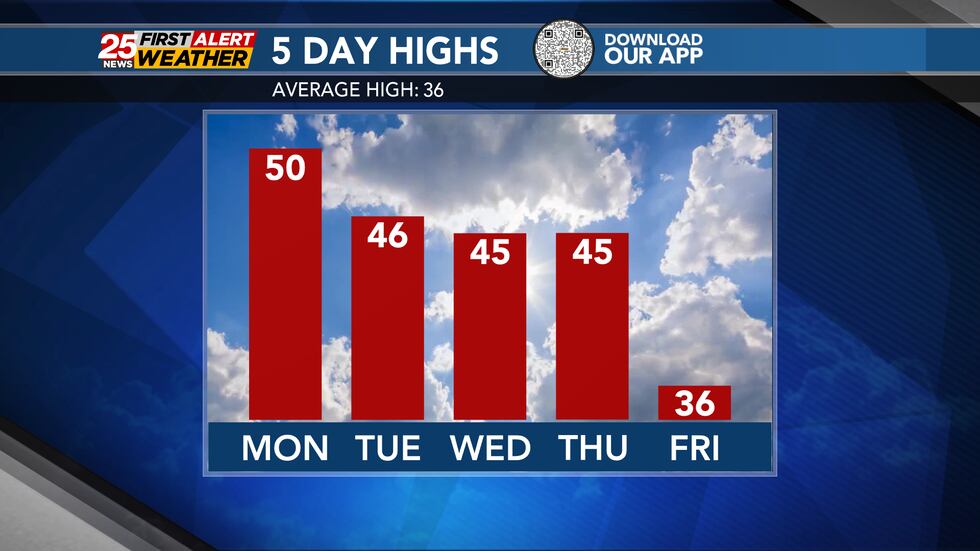 As of now, the weekend looks to trend drier. Saturday highs will remain in the 30s, but breezy, southwesterly winds look to return Sunday which will bring in warmer temperatures again (highs in the upper 40s).
Copyright 2023 WEEK. All rights reserved.