Man indicted for allegedly fracturing child's skull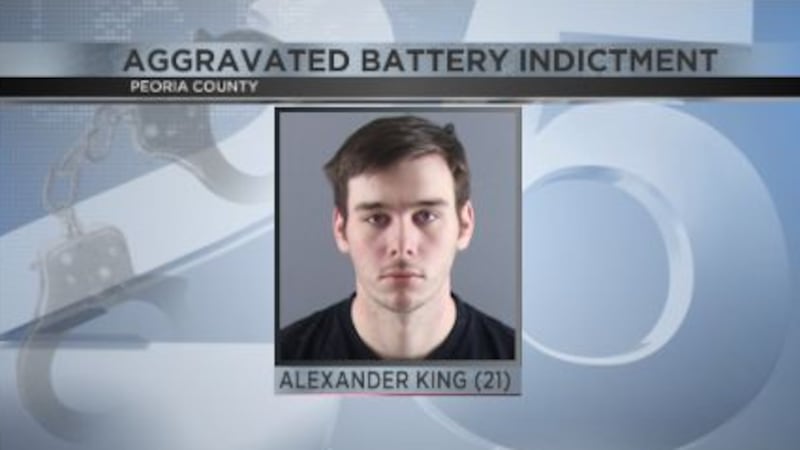 Published: Jan. 24, 2023 at 1:49 PM CST
PEORIA (25 News Now) - A grand jury indicted a Hanna City man Tuesday, who is accused of fracturing his young child's skull.
21-year-old Alexander King faces one count of aggravated battery and one count of aggravated domestic battery.
Court documents allege King struck or squeezed the less than two month old baby's head, causing a skull fracture.
Earlier this month, Peoria County Sheriff Chris Watkins says his office was called by a local hospital by DCFS after the victim was admitted to a local hospital with serious injuries.
No further information has been released.
King remains in the Peoria County Jail, and will be arraigned next month.
Copyright 2023 WEEK. All rights reserved.