Whittier Primary staffer blessed with new car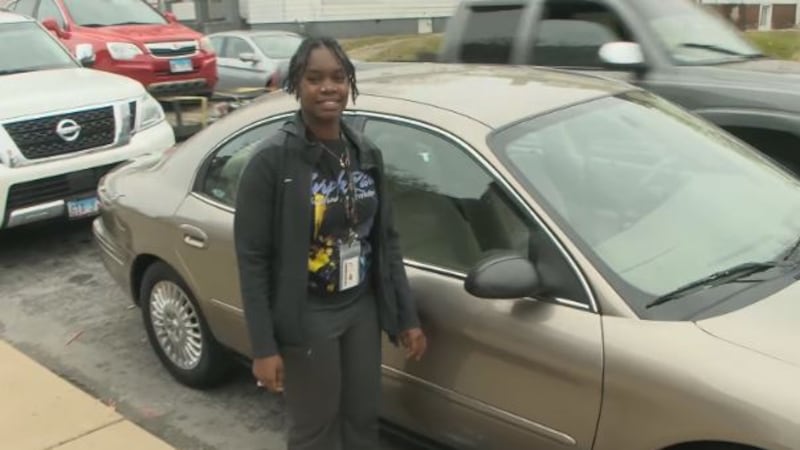 Published: Dec. 8, 2022 at 4:40 PM CST
PEORIA (25 News Now) - A staff member at Whittier Primary School received a new ride at school Thursday.
Shakyra Smith received the keys to her new car, a donation from Nu Gees Auto Sales in Peoria.
The donation was made in memory of Quadreka Payne, shot and killed in September.
Payne's son and Whittier student Cael Thornton was also shot and killed.
Nu Gee's owners say Payne was more than just a customer, she was family. So the owners of Nu Gees wanted to bless another single mom with a free vehicle.
It's a blessing for Smith. She says she's been asking for rides and taking the bus to get around.
"I'm excited," she said. "I'm sad. They shocked me...they shocked me"
"It's important to me. I've been riding the bus, asking for rides, walking to get around."
Copyright 2022 WEEK. All rights reserved.