'George' takes to the big screen highlighting life of Peoria shoeshiner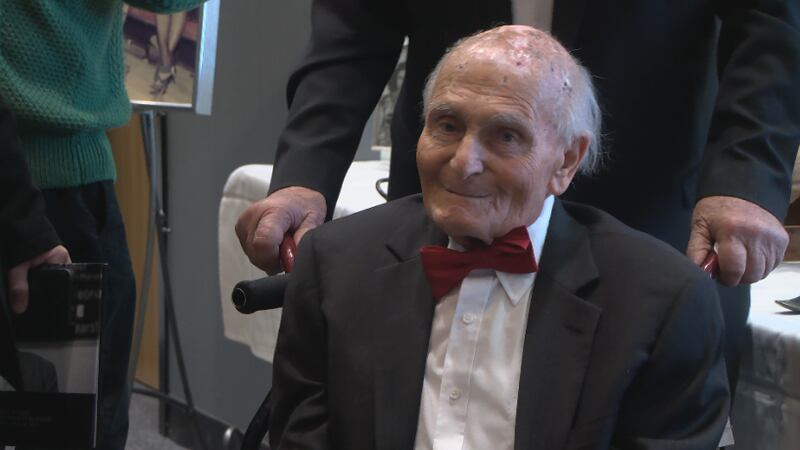 Published: Dec. 6, 2022 at 9:38 PM CST
PEORIA (25 News Now) - Tuesday marks 76 years of a Peoria man shining shoes in the river city, and it also marks the premiere of his biography.
It played on the big screen at the Peoria Riverfront Museum, which doesn't sit far from the building George Manias could be found at for decades in downtown.
The film ' George' gives his account of life after surviving the Nazi occupation of Crete when he was 10 years old. Plus, the loss of his sister, all while running a shoe shining business.
The films director, Matt Richmond, says it's a celebration of quiet consistency, humility and effort.
"It started out as just a simple documentation of George's space and his career and his remarkable longevity, but the more we talked and the more we shot we realized there is a lot more to this story," said Richmond.
The film runs about 30 minutes long and you can catch a showing through the end of the month.
Copyright 2022 WEEK. All rights reserved.