Illinois Wesleyan University adds women's wrestling, men's team returns to competition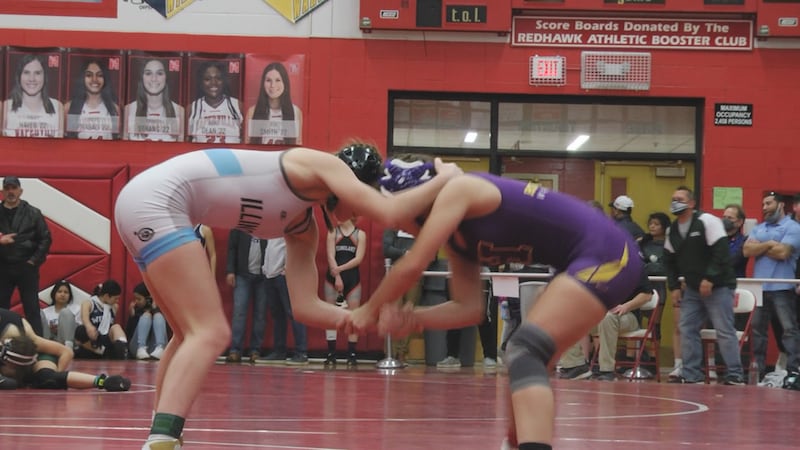 Published: Nov. 22, 2022 at 12:03 AM CST
BLOOMINGTON (25 News Now) - Women's wrestling will make its debut next year at Illinois Wesleyan University, and the liberal arts school is bringing back men's wrestling as well.
Women's wrestling has been in the Olympics since 2004 and is considered one of the fastest growing high school sports.
IWU's men's team was disbanded after competing from 1963 to 1985.
"I'm excited to bring back our men's program after its long hiatus and look forward to being part of the growth of the women's sport, especially in the Midwest," Mike Wagner, IWU's athletic director, said in a prepared statement.
"We are committed to building programs that will compete for conference and national championships as the two sports add to our strong athletic history," Wagner said.
Men's and women's wrestling are winter sports, so their seasons run from October to February, with national championships held in March.
One of IWU's most successful graduates was a college wrestler. Retired State Farm Insurance president and CEO Edward Rust Jr. graduated from IWU in 1972 and was inducted in 1994 into the National Wrestling Hall of Fame and Museum. He also received the "Outstanding American" award.
The new men's and women's squads will compete at IWU's Shirk Center, and the university said it is immediately conducting a national search for a full-time head coach.
Copyright 2022 WEEK. All rights reserved.