2 pieces of apparatus soon to be put back into service as Peoria Fire Department announces change in operations
Truck 3 also moves back to Station 3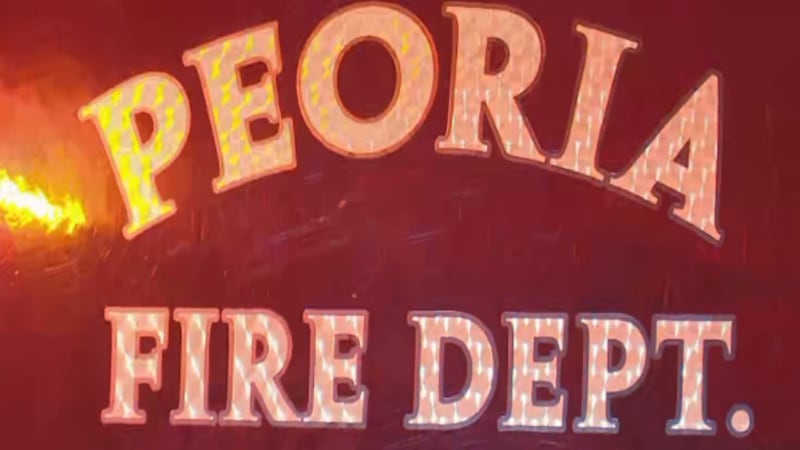 Published: Nov. 21, 2022 at 2:01 PM CST
|
Updated: Nov. 21, 2022 at 2:29 PM CST
PEORIA (25 News Now) - 2 vital pieces of fire apparatus are set to be put back into service in Peoria, starting January 1.
Peoria Fire Chief Shawn Sollberger says Engine 11 will be put back into service at Station 11 at 1025 W. Florence - the second council district. He says the center part of Peoria has been missing a necessary water supply for over 20 years.
Sollberger also says Rescue 1, decommissioned in 2019 because of budget cuts, will come back with a jump crew - adding resources when needed but not adding manpower.
Station 11 will also move from Basic Life Support to Advanced Life Support for medical emergencies - completing a goal of having all 12 fire stations being ALS. This means a paramedic will be staffed at all 12 fire stations every hour of every day.
Also on January 1, Sollberger says Truck 3 will move back to Station 3 at 1204 W. Armstong - also the second council district.
Engine 3 and Truck 3 will be housed at Station 3 and create another jump crew between the two apparatuses.
Sollberger says this move puts the aerial bucket truck back closer to the downtown high-rise district.
"Every day, we are challenged with thinking differently and outside of the box," he said. "With our current staffing level, we are providing the Peoria community with better service by putting more resources in place that our department can utilize in a moment's notice.
Copyright 2022 WEEK. All rights reserved.