Incumbent Peoria City Council member announces political plans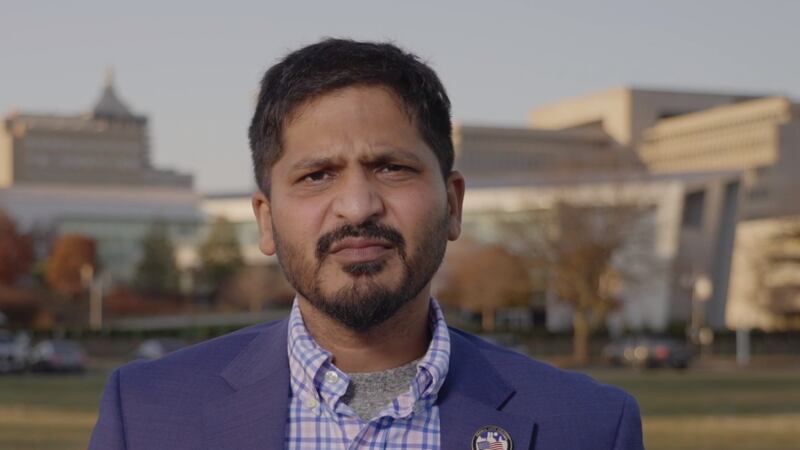 Published: Nov. 16, 2022 at 10:01 PM CST
PEORIA (25 News Now) - A Peoria City Council member appointed to his seat last year aims to make Peoria a health care city.
Kiran Velpula said Wednesday he plans to be on next spring's ballot for one of five at-large city council seats.
The council chose Velpula to replace Rita Ali when she was elected mayor last year.
Velpula is an assistant professor at the University of Illinois College of Medicine at Peoria in the Departments of Cancer Biology and Pharmacology, Pediatrics and Neurosurgery.
In a video produced by his campaign, Velpula said he's devoted his career to finding a cure for brain cancer. He said health care is now Peoria's leading industry, and he wants to lead efforts to develop a biotech corridor.
"Let's make Peoria a health care city," said Velpula.
"I worked at the Cleveland Clinc. There's no reason we can't do the same here," he added.
Velpula said his priorities include job creation, talent retention, and strengthening neighborhoods.
Velpula pledges to remain an "independent voice" on the council.
"In a nation, state and city split by partisanship, I will be an independent voice for the people of Peoria, will listen to all sides of an issue and make my decisions based on what's best for our community," Velpula said in a statement.
Last month, Demario Boone, the school safety director for Peoria Public Schools, announced his candidacy for an at-large seat, and incumbent Zachary Oyler announced in September his plans to run for another term.
The other at-large council members are Elizabeth Jensen, Sid Ruckriegel and John Kelly. They have not announced their political plans.
Copyright 2022 WEEK. All rights reserved.