UPDATE: McLean County man guilty of child pornography, found in contempt 51 times during trial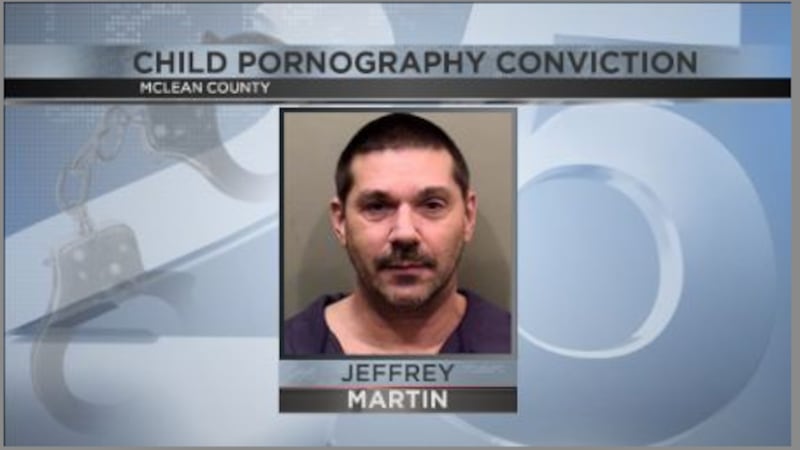 Published: Nov. 17, 2022 at 4:31 PM CST
BLOOMINGTON (25 News Now) - A McLean County jury on Thursday found a man from Normal guilty on 10 felony counts of child pornography after a four-day trial in which he acted as his own attorney and wound up with 51 contempt citations from the judge.
However, Jeffrey Martin's legal troubles don't end with this case, as he awaits trial in a 2016 case in which he's accused of sexually assaulting a woman older than 60.
Martin, who's 57, has been jailed the past five years, either serving a sentence for an unrelated aggravated battery or because of trial delays in the child pornography case. He hired and fired attorneys and eventually decided to defend himself on charges he possessed child pornography on his computer.
Martin was convicted on eight Class 2 felony child porn counts, each carrying up to seven years in prison. The two other counts are Class 3 felonies, with maximum sentences of five years behind bars.
"Even when children depicted within the images are not identified, child pornography is not a victimless crime," McLean County State's Attorney Erika Reynolds said in a prepared statement.
"The McLean County State's Attorney's Office and local law enforcement officials are committed to collaboratively investigating these matters and doing everything possible to hold those who exploit children accountable," said Reynolds.
"This verdict would not have been possible but for the cooperation of civilian witnesses, the great work of the Normal Police Department in conjunction with the Bloomington Police Department, and the lead prosecutor Assistant State's Attorney Kirk Schoenbein," Reynolds also said.
Judge William Yoder wrote up 51 contempt citations against Martin for various outbursts and disruptions during the trial. Martin faces up to six-months in the county jail for each of those citations.
Martin's sentencing is scheduled for February 13.
Copyright 2022 WEEK. All rights reserved.