Peoria training program helps previously incarcerated people get jobs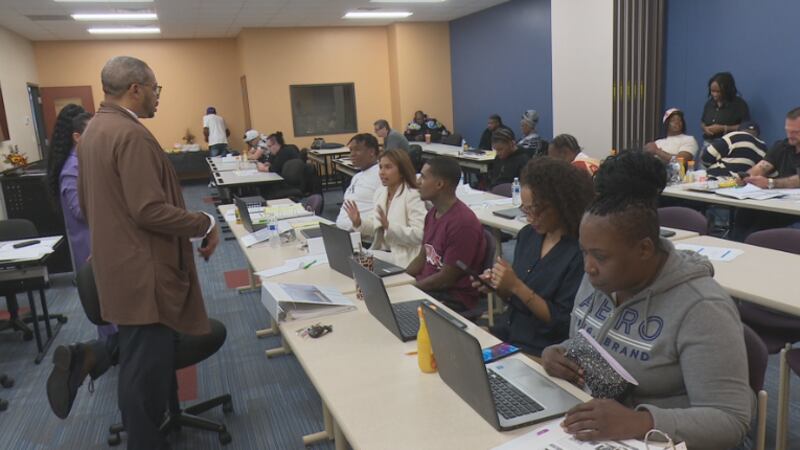 Published: Nov. 5, 2022 at 3:49 PM CDT
PEORIA (25 News Now) - 28 people celebrated graduation and a second chance this week at the Minority Business Development Center.
Over the last two weeks, the development center hosted training for community members to help them find new jobs. The course, sponsored by Ameren Illinois, was a seasonal employment pilot. The pilot offered training in trades like HVAC, plumbing and electrical work. After the students graduated from the program, many were placed with jobs in those fields. Many of those who participated in this program were previously incarcerated. Students like Eric Williams said this program made him hopeful for his future and his ability to provide for himself.
"It's a life changer," Williams said. "It's a program that the people actually support you and push you. I thought either way it goes, it would come out good, and it came out better than I thought I would come out."
The classes were nine hours a day, filled with an in-depth curriculum that highlighted not only hard skills but soft skills like career building. Students also received a $2,000 stipend for their two-week training. Representative from Ameren Illinois said programs like this one not only help the community but filled the holes for in-demand jobs.
"It has been amazing seeing everyone learn the tools of the trade the past two weeks and really seeing hope and excitement about not just a job for now but a long-term career that helps to save the planet and it also allows them to help serve the other folks in their community," Ameren Illinois energy efficiency consultant Angie Ostaszwksi said.
To learn more about programs like this one and how you can apply, click here.
Copyright 2022 WEEK. All rights reserved.