New Peoria fish hobby shop opens up doors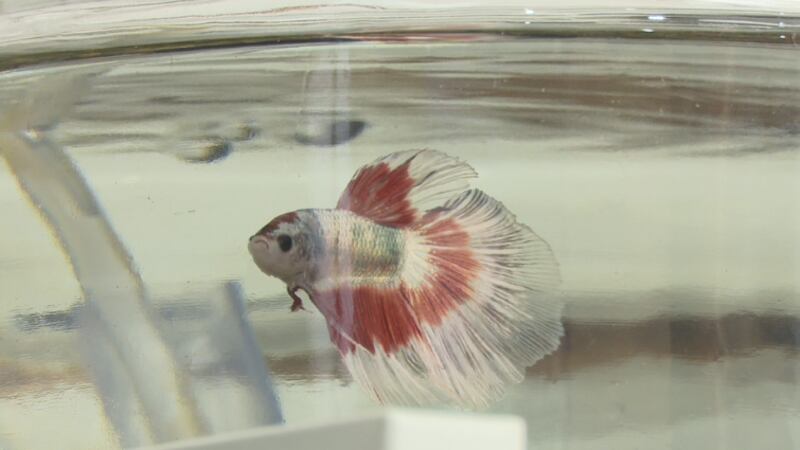 Published: Nov. 2, 2022 at 3:49 AM CDT
PEORIA (25 News Now) - Dan Olsson has been an aquatic artist and fish fanatic for many years.
"I'm a fish geek." Olsson said, "I know that there' are a lot of other fish geeks out there."
As Olsson was growing his hobby, he said he struggled to find the supplies and fish that he fancied. He figured other local marine lovers were struggling, too.
"There wasn't a local fish store, and I needed one personally. I know that there's a lot of folks out there that want it as well, and if you don't have it, then build it," Olsson said.
In October, Olsson opened The Fish Geek in Peoria. Offering an assortment of exotic and local fish, snails, shrimp, foods, aquariums and much more fish related gear.
"We're able to offer everything from the beginner hobbyist and then all the way up to the advanced hobbyist that's looking for something more special or particular," Olsson said.
Olsson said he saw an increase in interest during the pandemic lockdown.
"A lot of people were stuck inside their homes or a lot of people were looking for indoor hobbies," Olsson said.
Olsson said the goal of the shop was not only to provide local fish fans a place to grow in their hobby but to also provide community.
"I want them to leave with a feeling that they've been in a great place, and they have a resource. Some place that they can go to if they have any questions," Olsson said.
Some customers came into the store excited to finally have a small shop to feed their hobby. The Fish Geek is located at 4325 N Sheridan rd.
Copyright 2022 WEEK. All rights reserved.