Local students taught impact of CPR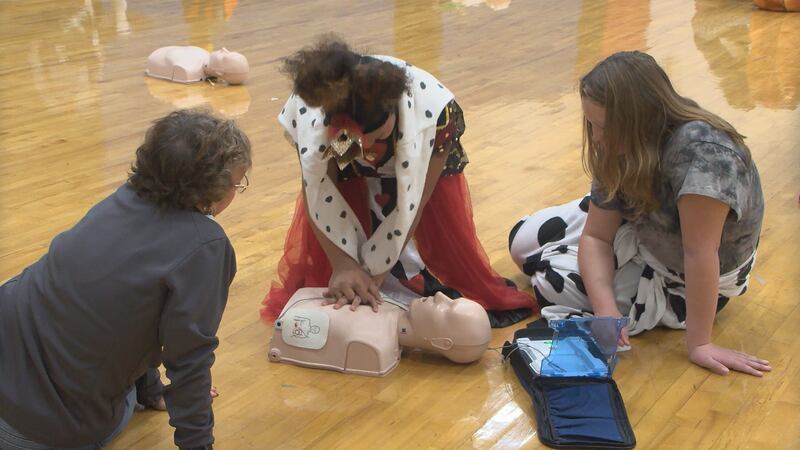 Published: Oct. 31, 2022 at 4:53 PM CDT
PEORIA HEIGHTS (25 News Now) - 6-8 graders from Peoria Heights Grade School learned how to perform CPR Monday.
Thanks to help from OSF, medical staff spent the morning with students providing the free training.
1 sixth-grade student said the training was difficult at first.
I wasn't expecting it to be so hard - like my hands were getting really red because it was hard," said 6th grader Peyton Slizewski. "And I was doing it with my left hand at first and you're supposed to do it with your right hand. but it was actually really interesting."
Peoria Heights high schoolers will have the opportunity to learn CPR in the next couple of weeks.
Copyright 2022 WEEK. All rights reserved.