Lillian Celebrates 100th Birthday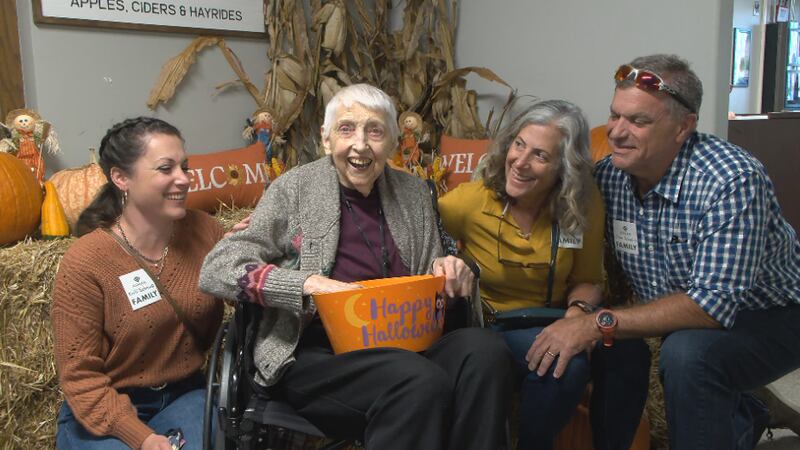 Published: Oct. 29, 2022 at 5:02 PM CDT
PEORIA (25 News Now) -Family and staying in the Halloween spirit is how one local resident says she made it to 100 years old.
October 29th marks Lillian McCadden's 100th birthday.
She was born and raised in Chicago with two other sisters and a brother, in 1922.
She says her 30 nieces and nephews kept her young over the years by watching her family grow.
25News caught up with her during the Saxony Court Senior Living facility's trick-or-treat event as she was handing out candy.
She tells us the key to living is simpler than you think, "keep breathing. I say love one another and don't hate anything. I believe in family, strong family connections," says Lillian McCadden.
Her family plans to celebrate her birthday by taking her out to Jonah's Seafood House in East Peoria and visiting St. Peter's church on Sunday for another day of recognition.
Copyright 2022 WEEK. All rights reserved.